How to keep skin looking fresh

Many teenagers deal with blackheads, acne, oily skin, and many other skin issues. Some teens try everything to keep their skin clear but nothing works for them. Others, some products can be too expensive for their budget. There are many products that can be cheap and keep skin looking smooth and fresh.
African black soap is an amazing facial cleanser to keep acne from popping up. It is made from the ash of locally harvested African plants. It is a very gentle soap that can be used on any type of skin. This soap cleans the skin and removes all traces of makeup (it is not made to be used as an eye-makeup remover) . It has natural anti-bacterial and anti-fungal properties that keep the skin from breaking out.
Exfoliating helps dead skin cells be removed and keep pores from becoming clogged. A Clarisonic can be used to exfoliate because of the bristles, but it is a very expensive tool. St. Ives has some really good face exfoliators that are cheap and do the job very well. There are exfoliators that are made from black soap, but it does not have to be. There is also a recipe that is a mix of brown sugar and honey to make a lip exfoliator to keep lips from being dry and cracking. Many makeup stores carry lip exfoliators that are edible such as Sephora and Ulta.
After washing and exfoliating, using a toner is a good idea. Different toners do different things, but most toners all remove traces of excel dirt, makeup, and oil. It also corrects the pH balance of the skin and helps keep acne from appearing. Again, this product can be found with African black soap but it does not have to be. There are rose toners that can help with inflammation of skin if that seems to be an issue.
After making sure the skin is all clean and prepped, the last step is to use a moisturizer. Even if the skin seems to be oily or if it is summer, always use a moisturizer. It helps the face's skin equal out and keeps the moisture locked in. It is better to get organic products when using them on the face. Some chemicals can affect different skin in different ways. After moisturizing the face make sure to use lip balm on the lips so they never get chapped.
Skin care is a very important step to living a better life. It feels good to look good. It also helps when putting on foundation and concealer to have a smooth base that has been properly taken care of.
About the Writer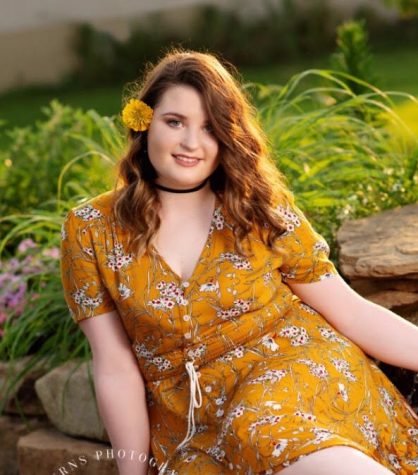 Phoebe Hughel, Editor
This year I am a senior at Seymour High School. I have been in newspaper for three years and this will be my last year. I plan to go to college for nursing...