WikiLeaks Co-Founder Arrested in London, May Be Extradited to USA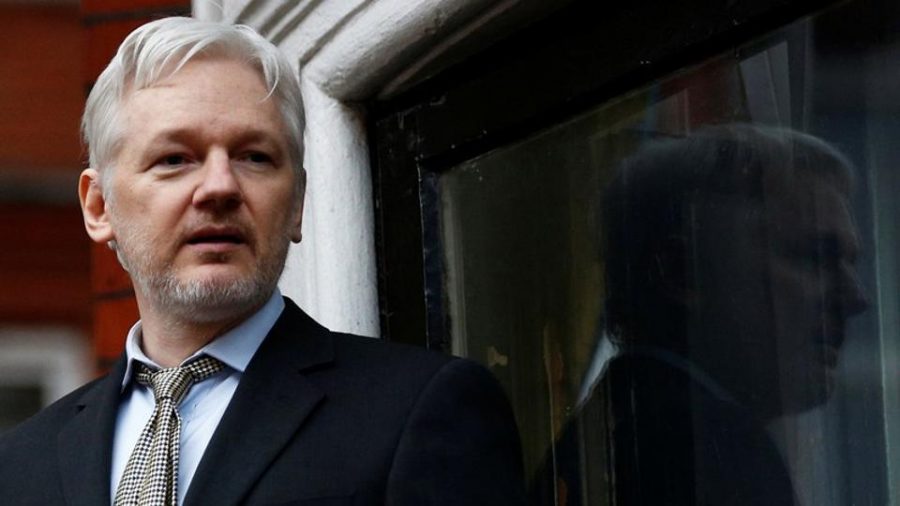 Daniel Collin Bratcher, Editor
April 11, 2019
Yesterday, April 11, 2019, WikiLeaks co-founder and international pariah Julian Assange was arrested and detained by the London Metropolitan Police (METs) from within the Ecuadorian Embassy, where he had since been hiding out for seven years.
The Metropolitan Police said in a statement to the press that Assange was "further arrested" on his arrival to the center London police station on behalf of United States authorities, who had issued an extradition warrant. The UK Home Office has since affirmed this statement, saying that Assange is "accused in the United States of computer related offenses."
Assange's initial detainment was for "failing to surrender to the court" over a warrant issued in 2012, police officials adding that he will appear in the Westminster Magistrate's Court in London "as soon as is possible."
Assange had resided in the Ecuadorian Embassy since 2012 when he was granted asylum as part of a gamble to avoid an extradition to Sweden where he was facing sexual assault charges, which were later dropped. However, this did not spell the end of Assange's stay in the Embassy as he was afraid of US extradition due to his involvement with the whistleblower organization WikiLeaks.
Assange's asylum was withdrawn by the Ecuadorian president Lenin Moreno due to what he described as "discourteous and aggressive behavior" on Assange's part during his stay at the Embassy, as well as the "hostile and threatening declarations of his allied organization against Ecuador" and "the transgression of international treaties."
"The most recent incident occurred in January 2019, when WikiLeaks leaked Vatican documents. Key members of that organization visited Mr. Assange before and after such illegal acts," Moreno added.
Whether Julian Assange was implicit or involved in the affairs of WikiLeaks during his diaspora is still unknown as of yet. WikiLeaks has had plenty of history of leaking documents and information regardless of Assange's assumed involvement. In July 2016, WikiLeaks leaked nearly 20,000 emails from Democratic National Convention (DNC) staffers that indicated a bias from the committee in favor of Democratic nominee Hillary Clinton over her fellow candidate Bernie Sanders during the 2016 primaries.