Jeffrey Dahmer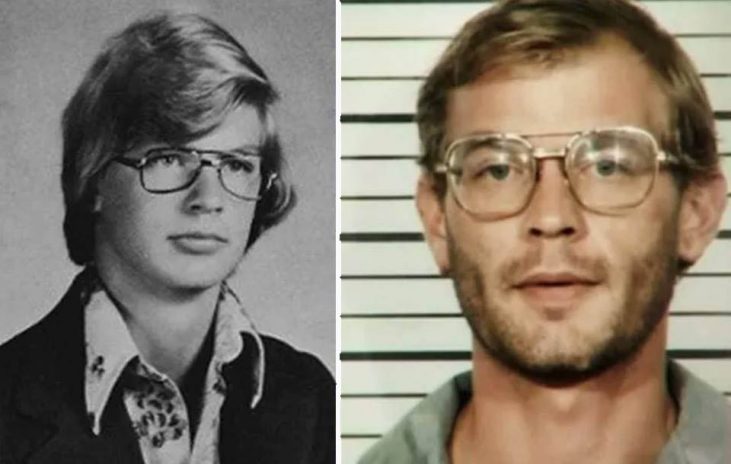 Jeffrey Dahmer was born on May 21, 1960, and was the first born child to Joyce Annette and Lionel Herbert Dahmer at Evangelical Deaconess Hospital in Milwaukee, Wisconsin. He was described as a happy child until he turned four years old. When he was four, he had surgery to correct a double hernia which many believe altered the state of Dahmer.
On December 18, 1966 when Dahmer was six, his younger brother David Dahmer was born. Following the birth of his brother, he became even more distant from his family. Growing up, especially in his teen years, he was friendless, disengaged, and tense. This led to Dahmer killing animals to examine their carcasses and heavy drinking. According to Dahmer, he had compulsions of necrophilia and murder at the age of 14, but the divorce of his parents a few years later were the real cause for the thoughts becoming actions.
Even with a drinking problem, Dahmer still graduated high school in 1978. Three weeks later at the age of 18, he committed his first murder. With his parents going through a divorce, Dahmer had the house all to himself. He took this opportunity to make his first of 17 murders.
Steven Hicks was hitch hiking when Dahmer picked him up. He offered to take him back to his house for a beer. When Hicks decided to leave, Dahmer hit him in the back of the head with a 10 pound dumbbell. He then dissected, dissolved, pulverized, and scattered the remains throughout the backyard. Nine year later he would kill again.
Dahmer attended Ohio State University, but dropped out due to alcoholism. His father insisted for him to join the Army, in which he did. He enlisted in December 1978, and posted to Germany shortly after. He continued to drink and in 1981, the Army discharged him.
After being discharged, Dahmer returned to Ohio to his home. He was arrest later that year for disorderly conduct. After this had happened, his father sent him to Wisconsin to live with his grandparents. This did not help Dahmer. He was arrested the following summer for indecent exposure. Then again, in 1986, he was arrest when two boys accused him of masturbating in front of them. This led him to receive a one-year probationary sentence.
Between 1978 and 1991, Dahmer raped and murdered 17 men. He often went to gay bathhouses, where he would find his victim, drug them, and then rape them. He would also promise them things such as money or sex and would then strangle them to death. After they were killed, he engaged in sexual behaviors with their bodies. Along with this, he would keep body parts or photos as a trophy. He was careful choosing his victims. He would often choose someone who was on the fringes of society or borderline criminals, making his their disappearances less noticeable.
In September of 1987, Dahmer took the life of his second victim, Steven Tuomi. Dahmer met Steven at a bar. They went back to his hotel room and drank excessively. When Dahmer woke up the next morning, he found Steven's beaten, dead body. There was so recollection of what had happened the night before and why he was dead. A large suitcase was purchased to put Steven's body in. Dahmer shipped his corpse to his grandmother's house where he would later dismember and masturbate on the body before disposing of the evidence.
Dahmer killed another two victims in 1988. At this point, Dahmer's grandmother grew tired of his late nights and being constantly drunk. Although she had no idea of his other activities with corpses, she decided it was time for Dahmer to move out.
In March of 1989, while he was awaiting his sentencing for a sexual assault case, Dahmer used his grandmother's basement once again. He lured aspiring model Anthony Sears to go with him. Dahmer strangled, photographed, dismembered, and disposed of his body.
In May of 1989, Dahmer had a trial for child molestation. He explained that he saw the error in his ways and his arrest marked a turning point in his life. The counsel agreed he needed treatment and not incarceration. The judge agreed to this changing his one-year sentence to day release. This allowed Dahmer to have a day job, but he had to return to prison at night. He also received a five-year probation sentence.
In September of 1989, Dahmer had an interference with a 13-year-old Laotian boy. This resulted in charges of sexual exploitation and second-degree sexual assault. Dahmer pleaded guilty, explaining that the boy appeared much older.
In 1990, Dahmer killed four more people. He continued to lure people from bars or prostitutes in which he would drug, rape, and strangle. He began to carry out acts with the corpses that involved necrophilia. He also took photographs of the bodies in the process of dismembering. He preserved his victim's skulls and genitalia for display as well as consumed some of the parts.
During this period of Damher's life, he was arrested for an incident at the Ambrosia Chocolate Factory where he was employed to at the time. He drugged and sexually fondled a 13-year-old boy. He was sentenced to 5 years of probation, one year at a work release camp, and registered as a sex offender. He was released two months early from the release camp. He then moved into a Milwaukee apartment in May of 1990.
In 1991, Dahmer killed one person each week that summer. He began to experiment with his victims by trying to make them "sex zombies." One of the techniques he used was drilling holes into the skull and injecting hydrochloric acid or boiling water. Neighbors eventually began to complain about the noises and smells coming from his apartment.
On May 27, 1991, Sandra Smith who is one of Dahmer's neighbors called the police to report a disturbance. One of Dahmer's victims, who received a lobotomy from Dahmer, managed to escape the premises and went onto the streets to ask bystanders for help. This boy was the 14-year-old brother of the Laotian boy that Dahmer molested almost three years earlier. When Dahmer was questions by the police about the incident, he convinced them that he was simply his intoxicated boyfriend. The police escorted both the boy and Dahmer back to the apartment not wanting to get involved in a homosexual  dispute.
On July 22, 1991, Tracy Edwards was lured by Dahmer with the promise of cash in exchange for sexual acts. Dahmer pulled a knife on Tracy and was escorted into the bedroom. During this dispute, Tracy managed to escape and chase down a police car. When police arrived to the scene, Tracy ushered them towards the bedroom to find evidence of Dahmer's murders. Pictures of corpses and dismembered bodies as well as body parts being found in the refrigerator allowed police to put Dahmer under arrest.
With further investigation being conducted, a severed head was found in the refrigerator. Three more heads were found around the apartment along with seven skulls in the closet.
The trial for Dahmer began in January 1992. Many of Dahmer's victims were of color, therefore suspicion of racial tensions were considered. Because of this, Dahmer was placed in an eight-foot barrier of bulletproof glass to separate him from the gallery since there was an African American on jury. Dahmer's dad, Lionel, and his second wife both attended the trial.
Initially, Dahmer pleaded not guilty to the charges, even though he confessed to the police of his killings during interrogation. He eventually changed his plea to guilty by virtue of insanity. His defendant then explained the gruesome details of Dahmer's actions to show that only someone who is insane could do something so horrific.
On February 15, 1992, after a 10-hour deliberation, the jury found him guilty and sane on 15 counts of murder. He was sentenced to 15 consecutive life terms (957 years) in prison. He then received an extra life sentence that May when he entered a guilty plea for murdering his first victim Stephen Hicks.
Dahmer served his time at the Columbia Correctional Institute which was located in Portage, Wisconsin. He reportedly adjusted well to the prison life and was typically kept away from the other prisoners. He also had remorse for his actions and found faith in books and photographs that his father sent him to become a born-again Christian.  The Columbia Correctional Institute granted him permission to be baptized by a local pastor. Dahmer also wished for his own death ready for his final judgement.
On two accounts Dahmer was attacked by fellow inmates. The first attack, his neck was sliced open, but it only left him with superficial wounds. The second account was on November, 28, 1994 by fellow inmate Christopher Scarver. During his regular work hours, him along with two other inmates that were convicted murderers were assigned to clean the showers. When they had been left alone to complete their task, Christopher had beaten both of his fellow inmates with a metal bar from the weight room. Dahmer was immediately transported to the hospital, but was pronounced dead one hour after the incident from severe head trauma.
After Dahmer's death, Milwaukee businessmen raised $400,000  to purchase the weapons Dahmer used to kill his victims in 1996. With the purchase of these items, they immediately destroyed them to further the city from the horrors of Dahmer's actions.
About the Writer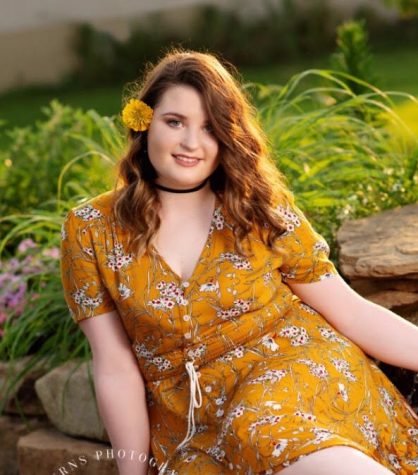 Phoebe Hughel, Editor
This year I am a senior at Seymour High School. I have been in newspaper for three years and this will be my last year. I plan to go to college for nursing...