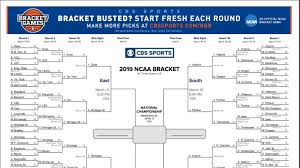 March is the season of madness for all basketball fans. The term March Madness first referred to basketball in 1939 by an Illinois high school official named Henry V. Porter. The name didn't make its way to the NCAA Tournament until sports broadcaster Brent Musburger used it during coverage of the 1982 tournament. Ever since then, the term has been used to refer to the NCAA Division I Men's Basketball Tournament.
March Madness is a single-elimination tournament played by 68 division I college basketball teams. Major college basketball conferences participate in the tournament: the Atlantic Coast Conference (ACC), Big Ten Conference (B1G), Big 12 Conference, Pac-12 Conference, and the Southeastern Conference (SEC).  Throughout the years, UCLA, a member of the Pac-12 conference, holds the record for the most NCAA Division I Men's Basketball Championships with 11 national titles. Coming in as a close second, the University of Kentucky, a part of the SEC Conference, holds 8 national championship titles.
Many may wonder how the 68 teams are selected. Members of the Division I men's basketball committee evaluate a large amount of information before selecting the teams. They discuss teams win-loss records, their opinions, observations, and communicate with coaches and directors of athletics. They review and compare data that ultimately helps them decide the teams. They also use bracketology which helps them to predict the field and seeding for all 68 teams participating in the tournament. The next step is the seeding and bracketing process. The committee selects the 36 best teams based on NET rankings, seeds them and then matches them up with the other 36 seeded teams, making sure to achieve a fair balance in each region of the bracket.
Before the tournament is started, a bracket is released. Many people around the world fill out a bracket and compete with their family and friends to see who has the most correct prediction finishing the tournament. Companies and sports apps usually have a contest during the time of March Madness. Contestants fill out a bracket, compete with people around the country, and in the end the closest bracket to being perfect wins a huge prize. The NCAA tournament has never had a perfect bracket.
There are many traditions in college basketball, but the greatest of them all is "One Shining Moment." At the end of every long NCAA Tournament, "One Shining Moment" is played concluding the championship game. This song has become a stage for the tournament highlights since 1987 when Indiana University beat Syracuse 74-73 with a Keith Smart buzzer-beater. There is just something about the song's emotion that sums up the weeks of the NCAA Tournament. No matter the win or loss, "One Shining Moment" leaves teams and fans feeling grateful for one of sports' greatest competitions: the NCAA Men's Basketball Tournament.