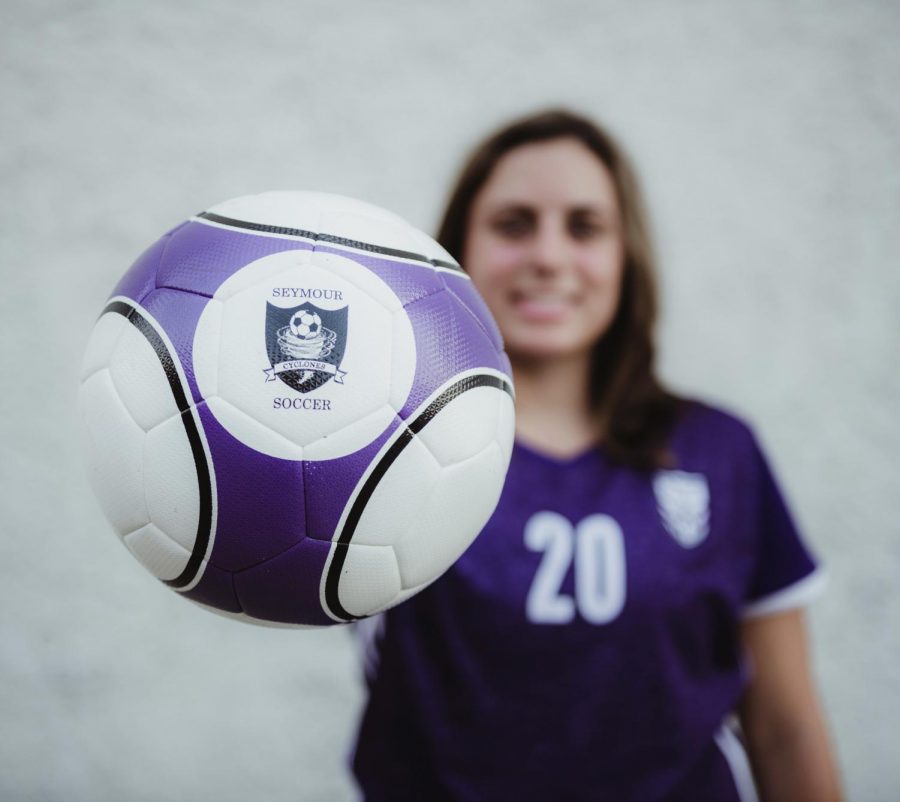 Seymour High School Athletics has impacted many student-athletes in the way they view their high school experiences. These athletes been have given several opportunities, and some even continue to pursue a collegiate career.
One student-athlete that has been impacted by SHS Athletics is Mallory Moore. Mallory is a senior at Seymour High School, and she is a part of the varsity soccer and varsity tennis teams. I would say Mallory is a prime example of how high school athletics can change one's high school experience. Mallory was named a captain for the varsity soccer team when she was a sophomore and continued that role until the end of her senior year.
Why did you want to play sports at Seymour High School?
"Growing up, I got to see my cousins and my brother play high school sports. I went to basketball, football, soccer, and baseball games, always intrigued by the players on the field and finding myself into the game. I grew up playing soccer and started to learn to play tennis in middle school, and then I became pretty good. Watching players walk out onto the field and listening to their names being called was the spark that ignited the idea that I was going to be playing for Seymour High School. I wanted my name called, I wanted to wear the cool jerseys, I wanted to represent Seymour, and beat some teams that I could not stand (Floyd). I also did not want to give up playing the sports I came to love."
Mallory had a brother and other family members play for Seymour, so she spent a lot of her time taking in the amazing atmosphere of high school sports. Mallory wanted to be a part of something special and that is exactly what Seymour has given her.
What does it mean to you to get the opportunity to play a sport for Seymour High School?
"Overall, getting to play for Seymour High School has been an honor. I have gotten to represent my school in many different ways. There is nothing better than beating an opponent and wearing a jersey with Seymour written on it."
Mallory took advantage of every moment she was able to get on the field or court, especially after a painful injury she experienced her junior year. She learned to play to her full potential each and every game because she never knew when it would be her last. The advancement of COVID-19 also made her appreciate the opportunities even more.
Why is it a privilege to play for your community?
"It is kind of cool to think that I play for the only team of girls soccer and tennis that is named the Seymour Lady Owls. Yes, there is Trinity, but they do not get to wear the name Seymour. That is a privilege. The more the teams win and the more we show up with class and sportsmanship, proves and shows so much about our community. It is the fact that you get to make your town proud."
The National Athletic Trainers' Association writes, "People who played competitive sports in high school demonstrate more confidence, leadership, and self-respect. They are better at setting goals and managing their time. They have a better appreciation for diversity and a more developed sense of morality." Many who play high school sports have more appreciation of their community and the opportunities given to them.
How has playing sports for SHS changed your high school experience?
"Playing sports for SHS has made high school so much more manageable. I got to be on campus so much more as a freshman than the rest of the incoming freshman, so I was not as terrified the first day of school. I met so many new people. I made so many new friendships. Most importantly, I made new families. Soccer and tennis consumes so much of my time during the year. The girls I get to play with are incredible. The lessons I have learned from Seymour High School's sports have really shaped me in many ways. I became a better person and athlete from sports, and I could never thank SHS enough for the best four years."