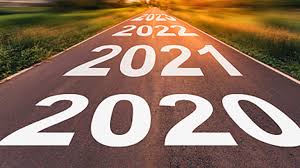 Due to an early morning basketball practice, I was fast asleep as the ball dropped on December 31, 2019, but I remember going to sleep that night hopeful about what 2020 might bring. It was supposed to be a great year. Not only is it a nice, even number, but contact and eyeglass wearers, such as myself, associate that number with perfect vision. So surely 2020 was also going to be perfect, right?
The year got off to a great start. I was enjoying my classes, and things were generally calm. The third nine weeks flew past, and before I knew it I was packing for our yearly vacation in Florida. However, the last day before spring break changed everything.
I was in the weight room when it was announced that due to a rising number of COVID cases in the United States school would be online for two weeks following spring break. Our class cheered, pleased with the idea of a lengthened break from school. Unfortunately, it didn't turn out to be as glamorous as it first seemed.
Initially, I had a lot of fun during my time off. I would work hard to get my work done early, and then I would take the rest of the day to relax and watch TV. Soon, this repetition had me virtually begging to go back to school. I continued to work hard on my schoolwork and my athletics, but it just wasn't the same.
Finally, at the beginning of July, I was able to return to the high school for basketball and soccer workouts. Although it was much different, it was fantastic to have some normalcy again.
We were able to return to school on time, luckily. For the first nine weeks, the whole school was in person, but due to rising COVID numbers we were forced to switch to a hybrid schedule. This posed new challenges, but the students and staff responded well, allowing us to remain at school, at least partially.
As they say, hindsight is always 2020, and in hindsight I would say that the new experiences and challenges that I have endured this year have made me a better, stronger person. Up next, 2021!