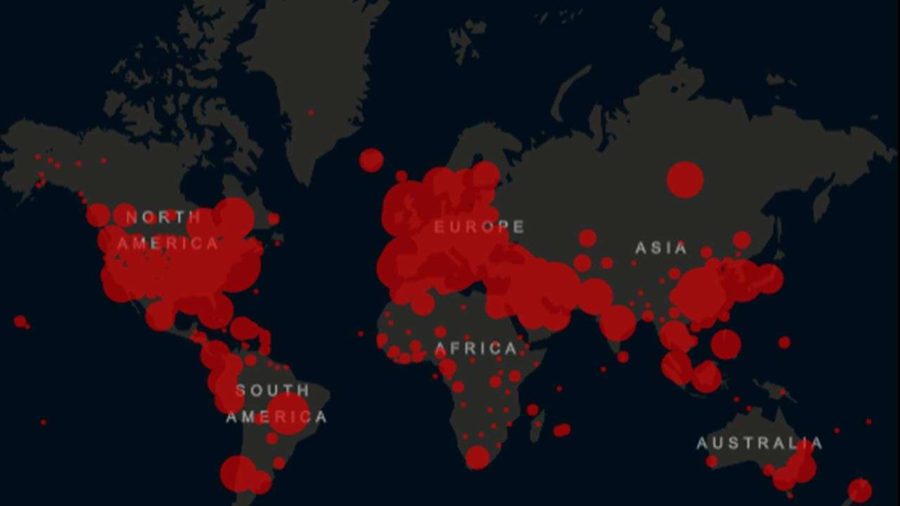 Coronavirus cases have steadily declined statewide, nationwide, and worldwide. In the meantime, COVID-19 vaccination rates have increased. As of March 9, 2021, the state of Indiana has 672,000 cases and 12,775 deaths. The United States has 29.2 million cases and 529,000 deaths. At least 58,530 new coronavirus cases and 1,477 deaths were reported in the US on March 10. The worldwide cases are up to 118 million cases and 2.62 million deaths. The unemployment rate has dramatically decreased. During the first outbreak of COVID in April 2020, the unemployment rate was 14.7 percent. Calculated again in January 2021, the unemployment rate has dropped further to 6.2 percent.   
Statewide: 
According to https://usafacts.org, Marion County has the most known cases in the state of Indiana with 91,763 cases and 1,732 deaths. Ohio County has the fewest known cases with 543 and 11 deaths. 
Nationwide: 
According to https://www.nytimes.com, California has the highest known cases adding up to 3.6 million and 54,877 deaths. Vermont has the fewest known cases with 16,371 and 211 deaths.  
Worldwide:
As known from https://www.worldometers.info/coronavirus/, arising out of 118,939,493 cases, 94,502,793 people have recovered. Coming from https://www.riversideonline.com, "80 percent of known COVID-19 cases cause mild to moderate symptoms that don't require special treatment." More than eight out of ten cases are mild. 
The United States has the most cases in the world adding up to be 28 million. India is the second for most cases in the world coming in at 11 million. Micronesia has the fewest cases in the world with 1. 
For many, this year has been too long after much of the country's lockdown, so it is now up to state officials and governments to determine what restrictions are lifted. Many states are closer to lifting all restrictions now that the vaccination is out. According to https://www.nytimes.com, the states of Florida, Georgia and Texas have lifted the mask mandate. Texas has also lifted capacity restrictions. Schools, restaurants, outdoor and indoor entertainment are now at full capacity. Controversy has been swirling around the nation whether or not it is too soon to lift these restrictions.