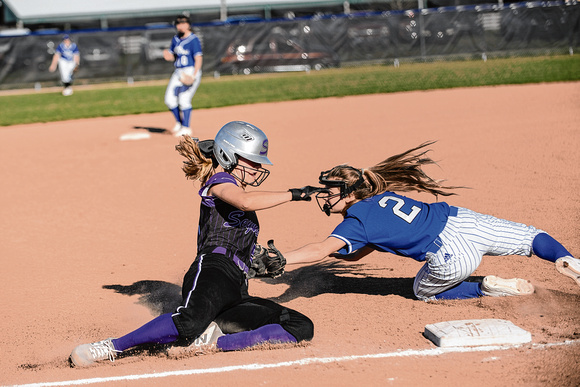 Softball season is right around the corner! The Seymour Lady Owls softball team is anxiously awaiting the first game of the season, which is only a couple of weeks away. It has been over two years since the Lady Owls last took the field. The team is coming off of an impressive 22-3 season in the 2018-2019 season, winning the conference, and coming up just short of a sectional title. 
So many players have yet to step on the Seymour softball field, including freshmen, sophomores, and other newcomers. The team is thrilled to get the season underway, starting March 29 as they play the Brown County Eagles at Brown County. The team currently has 19 regular season games on their schedule, not including the three tournaments they will also partake in. Their tournament schedule is extremely competitive as they will play at Columbus North, New Palestine, and Greenfield Central. 
The Lady Owls went 7-0 in conference play during the 2018-2019 season and will look to defend that title again this year. According to Max Preps, the Seymour Lady Owls softball team finished ranked 20th in the state, across all classes. Some notable opponents on this year's schedule include New Palestine, Decatur Central, and Brownsburg. At the end of the 2019 season, New Palestine was ranked 1st in the state and 12th in the nation, Decatur Central was ranked 4th in the state, and Brownsburg was ranked 7th in the state. The Lady Owls are ready to take on their respectfully competitive schedule. One thing for sure that the team has learned over the last year is to never take anything for granted because you never know how quickly something can disappear. 
Although there may be some curve balls thrown this season in regards to scheduling changes, the team is just happy that the looks of having a season this year are far more promising than last year. So come support your Lady Owls at their first home game on April 6th against Henryville!