Love for Class Rings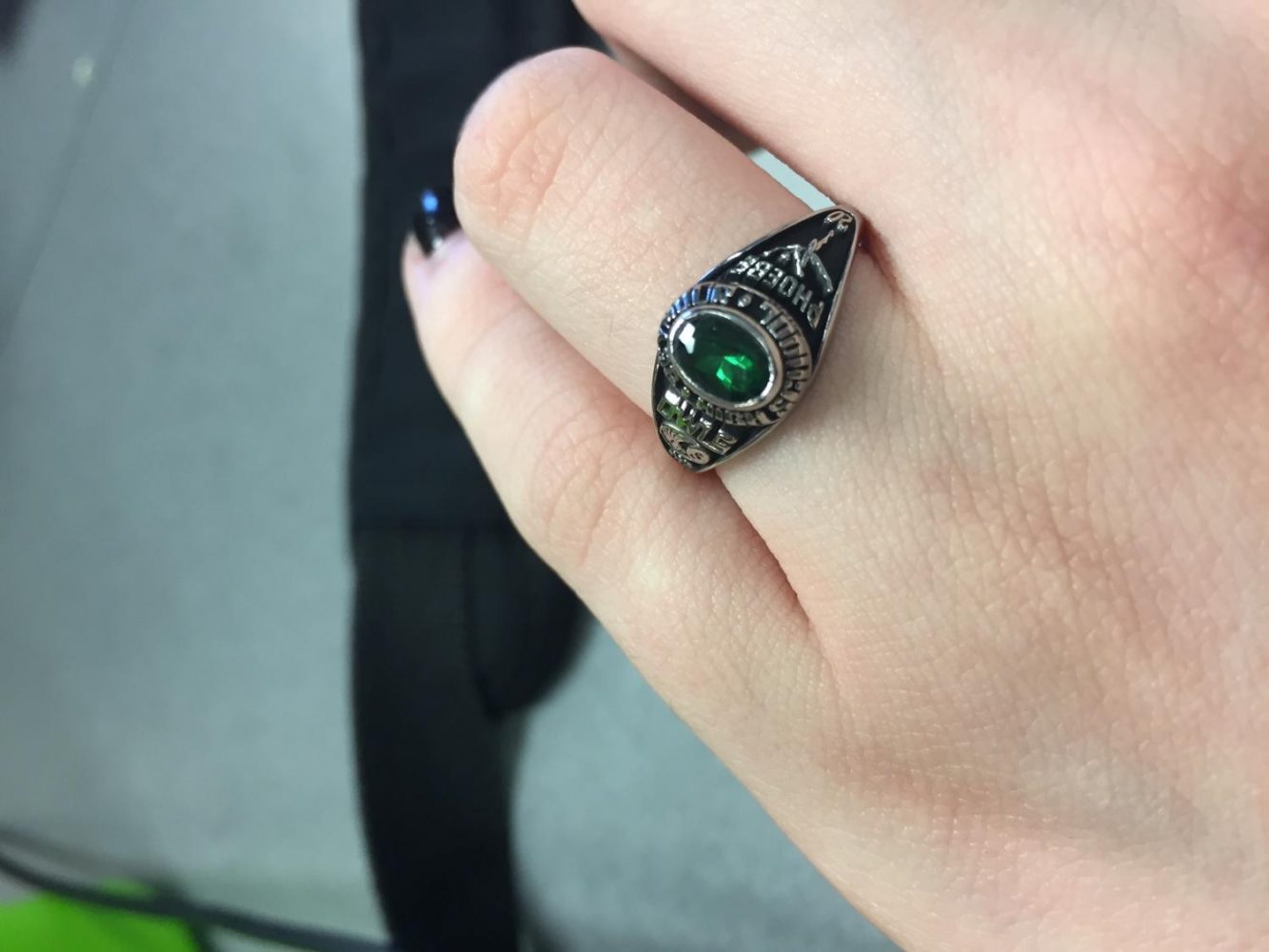 On August 30, 2017 class rings were distributed to students at Seymour High School. Students have been anticipating receiving class rings for the past year. Finally, the announcement was made that class rings were in and students could pick them up during lunch at the snack bar. Class rings are custom made to show the uniqueness of each individual.
Some students may just have their name and graduating year, such as Rylee Knutson. Some people may put more detail on their ring. Hannah McGill, a sophomore says, "I got my sport, the Seymour Owls mascot, and my initials on the inside."
Class rings originated in 1835 at the United States Military Academy at West Point. The point of a class ring is to have a keepsake and save memories of high school. They can also be used as "promise rings". The couple can switch their class rings to show devotion to each other. One may wear it on their finger or may put it on a chain to wear a necklace if the ring is too small. Class rings can also be used as a memento when someone has passed. Their class ring can be given to a member in the family to keep in memory.
Sophomore Selena Peters says, "There is importance to my ring… I can remember all of the good memories. When I look back on high school and my ring, I'll remember who I was." Some adults say it is hard to remember what happened in their high school years but these rings hold many memories. It is like a time capsule in a way.
Many students will follow in their parent's footsteps and get a class ring. Then again a ring is not for everyone. Sophomore Debin Bown says, "I personally do not think everyone should get a ring. I'm a sentimental person so this will mean more but if you had a bad high school experience, why would you want one? The rings aren't for everyone. The ring could be a time capsule, but in my personal opinion it's sort of like a trigger button for memories. When I look at it, I think about that one time I tripped in the hallway or how stupid me and my friends are or how dumb we all looked freshman year. To me, it's nostalgia in a band with some sparkles."