Winter Formal!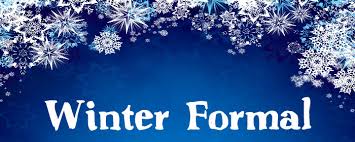 Do you like to dance? If you said yes, then come and dance the night away at the SHS Winter Formal: Dashing Through the Dance! And if you said no, come anyway! We are only in high school for so long, so why not just go to a dance?
The dance will be held in the Aux gym on Saturday, January 26th.
It starts at 8 pm and ends at 11 pm.
Tickets will be sold during all the lunches next week. They will be $10 for singles and $15 for couples.
If you want to bring a date from a different school, you are more than welcome! You just have to fill out a paper that can be found in the Main Office.
You can even request a song! Just tweet @spindjs using #JamtheGym and your song!
Last year we set an attendance record, so we are all hoping to beat that and have the largest attendance in SHS history! So come on down and help us beat the record!