How to Get a Celebrity to Come to Your House…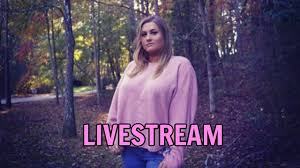 During this quarantine lockdown that we are all experiencing, many are feeling disconnected and fearful. There are many ways to keep yourself entertained, but one way I have been keeping myself entertained is by joining various live streams. Many famous Youtubers, celebrities, and other famous influencers are usually very busy and have strict schedules. The quarantine across most states in the U.S. and even the world has emptied the schedules of many influencers. With this spare time and yearn to connect with people, these influencers have decided to start streaming on various platforms. Not to mention, many of us have nothing better to do than watch their live streams. How often do you get to watch a live stream of your favorite celebrity just sit and talk about life?
  One live stream I enjoyed watching was on Youtube and hosted by Kendall Rae and Josh. They are a married couple who each have their own Youtube channels, but also have a joint channel where they mainly do podcasts. They both focus primarily on talking about murders, missing children, conspiracies, and general concepts of the world. During their live stream they talked about recent news, their lives, upcoming videos, and other fun topics. At the end of their live stream, they had everyone play a game. The game they came up with was a scavenger hunt, and the first fan to direct message them on Instagram with certain items won their merch. They do not usually do live streams and have never played a game like this one, but wanted to do something different for their fans. This is just one example of how Youtubers are using their platforms to entertain everyone who is quarantined. 
Another live stream that I felt honored to be a part of was Rupi Kaur's Instagram Live. Rupi Kaur is an award winning author of many poetry books. "Milk and honey" and "The Sun and Her Flowers" are two of Rupi's best-known pieces of art. During her live stream, she walked the fans through the steps of writing three different poems. She describes every step thoroughly and allows time for fans to write during the live. At the end, she even let fans join her live to talk to her "face to face" to share poetry. This is only the second time Rupi has done an Instagram Live workshop, both of which have been during quarantine. Not very often is it free and effortless to have an award-winning author provide you with a writing workshop right in the comfort of your own home. 
Many influencers are staying in touch with fans through live streams. Meditation/yoga studios, churches, and other places are also connecting with others through live streams. These live streams can be found on various platforms. Do not miss your opportunity to connect with your favorite influencers during quarantine. These live streams are very rare in day-to-day life, take advantage of them while you can!