Ranking SHS School Lunches
Z- Zach Thompson, C-Casey Regruth
French Bread Pizza:
Z- Crispy crust, good sauce, and they don't skimp on the pepperoni either. My only complaint is that the cheese gets pulled off halfway through eating it. 8/10
C- Great sauce, very tasty, one of my favorite lunches 10/10
Bacon Burger Melt:
Z- Occasionally the beef is dry, but pairing this with the potato wedges still makes this meal an overall positive experience. 8/10
C- As a stand alone meal, this bacon burger melt is subpar, but paired with the potato wedges it's average. 5/10
Beef Taco Stick:
Z- Better than the meat served for the Doritos Locos Taco Salad, but maybe that's just the timing of it, and I like how it's focused in one stick. 5/10
C- Packaging leads you to believe that it might not be fantastic, but then you take a bite. My only complaint is that there is no lettuce. 9/10
BBQ Pulled Pork Sandwich:
Z- Not enough sauce for this to be BBQ Pulled Pork, and sometimes the pork has those weird chunks in it that are really tough bits of pork. 3/10
C- There are some really tough, annoying bits of pork that cause problems while trying to enjoy it. 2/10
Mozzarella Cheese Sticks:
Z- Overall good, maybe a bit chewy, but how are 4 mozzarella sticks considered a meal? 2/10
C- Good, especially with the marinara sauce, but it is not nearly enough food to be called a meal 5/10
Cheese Omelet:
Z- If you ignore the new hash browns, every part of the breakfast meal hits, but only to a minimum. Add in some gravy? Yes sir. 6/10
C- I completely disagree with Zach here. The omelet isn't enjoyable. The only thing that earns this meal a point is the hash browns. 1/10 
General Tso's Chicken:
Z- Younger me did not like this meal, but I'm starting to come around for it. The sauce mixed in with the rice is also a solid combo. I just wish the vegetables were cooked. 7/10
C- Chicken. Decent. Rice with vegetables is good. Don't like the sauce. 5/10
Bosco Cheese Breadsticks:
Z- A classic, a legend, an absolute man amongst boys. The day they give us more than 2 per package is the day I can rest peacefully. 10/10
C- Good, especially with marinara sauce, but you need 2 packages to make it a meal. 8/10
Premium Chicken Sandwich:
Z- Not quite Chick-fil-A, but put some respect on this sandwich. A bit tough, but still leaves you satisfied every time. 9/10
C-Nearly Chick-fil-A, ketchup on top makes it phenomenal. 10/10
Stuffed Crust Pizza: 
Z- They do not call this Big Daddy's Pizza for nothing. Top 3 on my list for sure, if not number 1. Every bite is a top-notch moment in your day. 10/10
C- Hot take: not a fan of the crust, I prefer cheese, but the pepperoni is good. 6.5/10
Chicken Smackers:
Z- Incredible meal, especially with the cornbread. However, it is on the smaller side of the meal spectrum, so I cannot call it perfect. 8/10
C- Decent, a little bland, good with ketchup. 6/10
McBurger Deluxe:
Z- Like the Premium Chicken Sandwich, it does not come close to the original, but if you take it for what it's worth, then it's pretty solid. 6/10
C- The burger itself is not good, even with ketchup, it's not a meal that I would choose to eat. 2/10
Chicken & Cheese Taquitos:
Z- I'm not a fan of the cheese, personally. I also wish it was crunchier. 5/10
C- Last year they were good, only tried them once this year. I wish the outside was crunchier. 7/10
Country Baked Steak Fingers:
Z- Casey's not going to like this statement, but these are NOT that bad. Not that good, though, very little flavor outside of the crust, and such small portions. 2/10
C- I don't even know what to say, I have no words for the Country Baked Steak Fingers. 0/10
Pizza Crunchers:
Z- Lowkey underrated, I was skeptical of these when they were first introduced, but I mess with them. A good crust to sauce to cheese ratio, and an unusual taste, but I enjoy it. 7/10
C- An interesting concept, not really a full meal, but still pretty decent. 6/10
Chicken Tenders:
Z- Everything I said about the Chicken Smackers, apply it here, but make it bigger. 9/10
C- Kind of soggy, otherwise decently good. Ketchup makes them better. 7/10
Rotini w/ Beef:
Z- Incredible meal, a fairly large portion size, no complaints to be made. 10/10
C-Such a good meal. Great sauce, rotini is always nice and soft. Breadstick tops it off beautifully. 10/10
Chicken Bacon Club:
Z- Dry, but still tastes fine. If the cheese was melted, this would be much better. 5/10
C- Not a fan of this meal. Dry, but I disagree with Zach, this does not still taste good. 2/10
Doritos Locos Taco Salad:
Z- I am very skeptical of most attempts at meat/beef/?? in this world, and this is no different. Not ridiculously bad, though, I do still eat it with no problem. 4/10
C- Doritos, good. Meat, lettuce, cheese, all good. Put them together, even better. 9/10
Pepperoni Calzone:
Z- A personal favorite of mine: the seasoning, the sauce, the soft "crust," it all comes together to form one juggernaut of a meal. 10/10
C- Not my favorite, but still makes for a good meal. Not a big fan of the crust part. 7/10
Turkey Manhattan: 
Z-I wish they kept the bread separate so I could add the turkey on my own terms, but this meal is pretty solid when it comes to taste. 7/10
C- Very good meal on its own, even better with mashed potatoes on the side. Piece of bread provides a nice touch. 9/10
Thanksgiving Meal: 
Z- Turkey Manhattan but make it ✨festive✨ 8/10
C- Zach said it all. Still a 9/10
About the Writers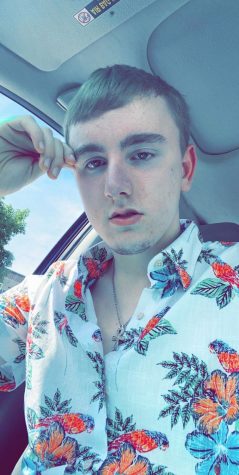 Zachary Thompson, Lifestyle Editor
Hey, guys! My name is Zach Thompson, and I'm a senior at SHS, and this is my first year writing for The Owl. I will mostly write about music, sports, and...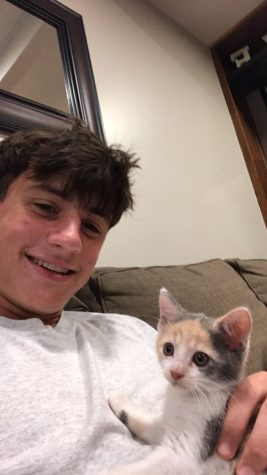 Casey Regruth, Staff Writer
Hi! My name is Casey Regruth, and I am a junior at Seymour High School. I play soccer and basketball. This is my second year on staff, and I am excited...