Tom Jones, Voice of a Genius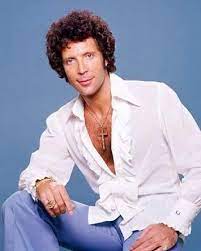 Through the 1960´s, artist Tom Jones, was a phenomenon. Aside from having the attraction factor, Mr. Jones had the voice to back it up. Starting at a young age, he has made his way to the top. Jones has performed as a singer, a model, and an actor.
He started with a band by the names of The Senators, under the name Tommy Scott. In 1964, he would change his name to what we call him now, Tom Jones. He signed with Decca Records, and released his first single ¨Chills and Fever¨, to his small fanfare. He continued his career, and released his most famous song, ¨It´s Not Unusual.¨ Eventually, Jones became a national treasure. His tunes are not only catchy, but show deeper meaning in the long run. Jones can perform slow songs, but also some of the greatest dance hits! Mr. Jones has shown his wide variety in many occasions.
Jones, has performed almost every genre imaginable, including pop, rock, disco and gospel. At 82 years of age, he still performs and does what he can in the music world. Today, you can find Tom Jones in the seat of The Voice UK, as a judge, and on some days, a performer.
With one of the greatest voices in history, we appreciate everything Tom Jones has done in the music industry. We could only hope he releases some more of his amazing, catchy tunes.