Scottsburg: One of the most haunted small towns in Indiana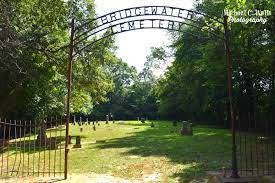 When stumbling upon some recent articles relating to local hauntings in Indiana, a particular headline stood out vibrantly. According to Only In Your State, Scottsburg has been named as one of the most haunted towns in the Hoosier state.
Located only about 24 miles from Seymour, Scottsburg has been pinpointed for being active with paranormal sightings and activity. One of the locations that is said to be the source of such activity is The Scott County Heritage Center & Museum. The building is said to be haunted due to it once being farmland, with a family living there in the past. According to Only In Your State, "Stories of lights turning on inexplicably, babies crying, footsteps pounding across the second floor, and strange smells have been told." Indiana Haunted Houses also recognizes this building as a prominent source of paranormal activity. However, this historical building is not the only spooky contribution to the town's eerie reputation. 
Bridgewater Cemetery, located just on the outskirts of town, is rumored to be one of the most actively haunted cemeteries in the state. Many amateurs have conducted paranormal investigations there, uploading their findings to YouTube. One of the most frequent reports from the cemetery is that there is a "Headless Horseman" entity residing there. There are also reports of a glowing tombstone, perched up on the hill, and other strange occurrences. 
It seems fascinating that one of the most allegedly haunted towns in the state is located less than thirty minutes away. Whether or not the location is truly haunted, it remains an interesting historical site, nevertheless.
Photo Credits: Michael C. Wells Photography
Works Cited:
https://www.indianahauntedhouses.com/real-haunt/bridgewater-cemetery.html
The Creepy Small Town In Indiana With Insane Paranormal Activity