Student athletes balance their schedules successfully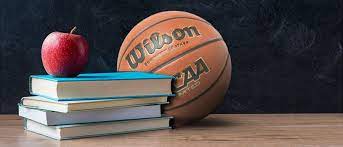 Long practices, late nights, and hard work are all part of being a student athlete. It can be hard to also do homework and study on top of being an athlete. A lot of students are on more than one team and sometimes play two sports. It is hard to be on a team, practice all night, have good grades and go to other school functions. It's important to try and balance being a student and an athlete.
Get as much sleep as you can.
Being a student athlete means you're up all day and late nights. Sleep is very important to have energy for practice and being fully present at school. Meditation apps that will help you relax after a stressful day are Breath, Headspace, and Calm. Set time limits on your most used apps that keep you away from getting the full eight hours of sleep.
Manage your time responsibly.
There are many tasks to manage in the day like game times, homework, and tests.  Keep a student planner, use the school's agenda, or the calendar on your phone. Pin a TAB on your Chromebook that includes your "TO DO" items. Since you are on your device all day, you can check your list easily.
Do something you enjoy.
With a lot of your time being taken by the sport, you need to do something enjoyable that is not sports or school. This will help your mental health. Go to the movies with your friends, play a game, or hang out with your family. Any time you have off from the sport, make an effort to have fun and take a break.
           In conclusion, it is important to try your best to balance the life of being a student athlete. Use these three tips to help navigate your mental health with your sport and in the classroom.