2017-2018 Lady Owls Basketball Preview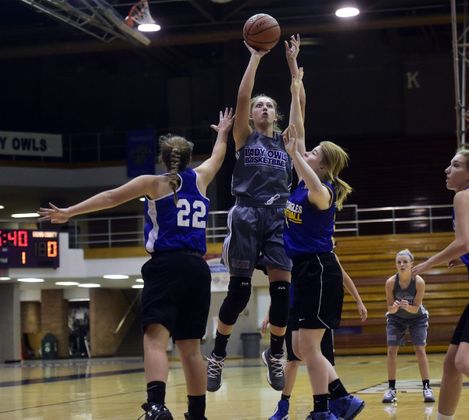 Coach Jason Longmeier will be entering his 6th season as Seymour's girls basketball head coach. In his career at SHS he has a record of 70-43. He joined the Owls in the  2012-2013 season after three years coaching at Jennings County. The Lady Owls have had winning seasons the past three years. The best record coming in 2015-2016 when they finished 18-5, but their season was cut short in the first game of sectionals to New Albany.
 The 2016-2017 team had five seniors, including leading scorers Lauren James (17 ppg) and Kayla Griffin (10.6 ppg). Lauren James is now playing basketball at Taylor University. This years seniors, Maddie Roark, Jenna O'Neal, and Jami Nobbe will have some big shoes to fill. 
  Junior Megan Ritz said, "I think that we will be able to do it, but it will take a lot of different players stepping up." Another big part of basketball is communication, and being able to trust in your teammate. So being friends on and off the court could play a big role in your team's success. Junior Makenna Fee said, "The team is close on the court. We are hard on each other, but we know it is to make the team better."
 The Lady Owls and Coach Longmeier will look to win a sectional championship for the first time since the 2007-2008 season. They have three returning varsity players: Sophomores Makenna Fee, Megan Ritz, and Junior Ashton Chase. As Ritz said, it will take a whole team effort, and some player who didn't play as much last year to step up and play well.
    The 2011-2012 season was the last season the Lady Owls won a sectional game. That team was coached by Beth DeVinney. Who is now the Lebanon girls coach. DeVinney also coached our last sectional championship season. But the Owls will have to find a way to go through their schedule and shock some of the more established experienced teams.
About the Writer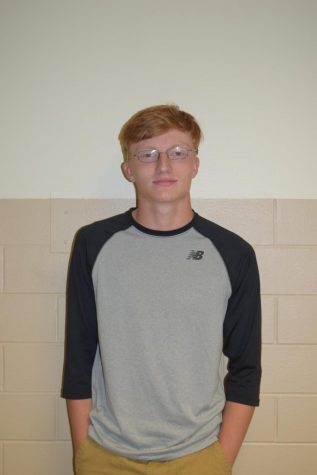 Brandon Terrell, Sports Editor
I am a Senior at SHS, and I play tennis. I go by BT. This is my second year in Newspaper. And I like to write about any and all Seymour High School Sports....