Olivia Rodrigo sings about cheating, love, and loss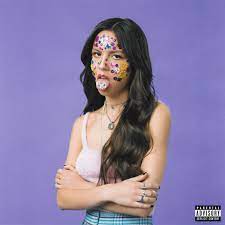 Haven't we all felt this way at one point in time? When a past lover moves on rather quickly and finds another, you're still stuck. Heartbroken, you feel betrayed and alone and there is nothing you can do or say about it. Maybe it's the feeling of guilt, anger, or disconnection from the world. Rodrigo, a rising star, makes us feel this pain in every way. It makes us hurt, it makes us heal and provides every fan with a whirlwind of emotion. 
The song, first published in Rodrigo's first album Sour, climbed the charts rapidly, peaking at number nine on the Billboard 100. The song stems after the breakup of her and her ex-boyfriend, who has not been named but is rumored to be Joshua Bassett. Rodrigo admires the pain and discomfort she is feeling regarding the breakup and all the other minor inconveniences that come along with it. While this is not the only song from her album that drove the music world into a frenzy, it is one that is more than relatable. Rodrigo effortlessly breaks into listeners' hearts with this enchanting song in just a little over three minutes. Whether going through a breakup in the current moment or just thinking about one from the past, the song has the ability to connect to all.