Top 15 Rap/R&B Albums of 2017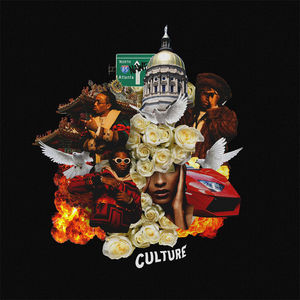 15 Painting Pictures- Kodak Black
Kodak Black has been popular for a while now, and this album was great in my opinion. He released two albums in 2017, and both of them were good, but Painting Pictures was better. The top songs on Painting Pictures were Patty Cake, There He Go, and the already popular single Tunnel Vision.
14 Super Slimey- Future & Young Thug
With songs like No Cap, All da Smoke, and Patek Water featuring Offset, the collab album of Future and Young Thug was a success earning the number 14 spot on my top 15 list. This album was highly anticipated for a couple of years, and could've been a little better, but was good enough to make my list.
13 Pretty Girls Like Trap Music- 2 Chainz
Behind songs like Good Drank featuring Gucci Mane and Quavo, 4 AM featuring Travis Scott, and It's a Vibe featuring Ty Dolla Sign, Trey Songz and Jhene Aiko, 2 Chainz reached 13th on my top 15 albums of 2017. This album was good with a couple songs that hit the top charts. There was also a song featuring Drake called Big Amount.
12 Ransom 2- Mike Will Made It
With songs like Perfect Pint by Kendrick Lamar, Gucci Mane and Rae Sremmurd, and Gucci On My by 21 Savage YG and Migos, this albums tops out at number 12. Mike Will Made It is a 28 year producer out of Atlanta who has made some hit songs like "23" with Miley Cyrus and his most recent hit "Rake It Up" with Yo Gotti featuring Nicki Minaj. On Ransom 2 he has 16 songs plus an outro that he produced and had rappers like Kendrick, 21 Savage, Lil Wayne, Future and many more.
11 American Teen- Khalid
With one of the most popular songs "Location", Khalid has started off his young career successfully with in my opinion the 11th best album in 2017 so far. The 19 year olds freshman album was a big success with songs like Location, Young Dumb and Broke, Saved, and Lets Go. Khalid was also featured in the recent hit 1-800-273-8255 by Logic.
10 I Decided- Big Sean
Big Sean's album "I Decided" was released on February 3rd, and the album reached number one on the US Billboard top two hundred rap albums. With songs like Bounce Back, Sacrifices featuring Migos, Halfway Off The Balcony, and No Favors featuring Eminem, this album was one of my favorites.
9 The Bigger Artist- A Boogie Wit Da Hoodie
A Boogie Wit Da Hoodie came on to the scene in 2016, when he released his first single, Temporary. The album, "The Bigger Artist" was released on September 29th, with big songs like Drowing featuring Kodak Black, Undefeated featuring 21 savage, Say A', and Beast Mode featuring PnB Rock and YoungBoy Never Broke Again.
8 My Moment- Tee Grizzly
Tee Grizzley's album "My Moment" featured songs like First Day Out, and No Effort. Grizzley was good enough on this album to make 8th on my chart, and his single First Day Out went two times platinum.
7 Luv Is Rage 2- Lil Uzi Vert
Luv is Rage 2 was released on August 25th, and was the follow up of the Luv is Rage album from 2015. With popular songs XO Tour Llif3,  The Way Life Goes, and Sauce It Up, this album was highly praised. In my opinion Lil Uzi can make way better music, but I'm still putting this album at number 7.
6 Without Warning- 21 Savage, Offset and Metro Boomin
This album came out October 31st, and has blown up with songs Ghostface Killers featuring Travis Scott, Rap Saved me featuring Quavo, and Ric Flair Drip. With just ten songs, 21 Savage, Offset, and Metro Boomin collabed for an amazing album.
5 Drake- More Life
Drake is Drake, and every album has been good, but still not as good as his older music. But "More Life" was good enough for fifth on my chart. Songs like Free Smoke, Fake Love, Blem, Gyalchester and Portland featuring Quavo and Travis Scott were featured on this album. The Toronto native, released More Life on March 18th, even though Drake refers to this album as a "playlist".
4 17- XXXTentacion
For when you're done with the hype music, and you need to chill out, you can turn on the album 17 by XXXTentacion. Hit songs Jocelyn Flores, Everybody Dies in Their Nightmares, and a song featuring Trippie Redd led this album to fourth place. This will also be the last album XXXTentacion releases for a while according to what he said.
3 Issa Album- 21 Savage
Issa Album was good enough for third in my top 15 rap albums of 2017. Headlining songs of the 14 song album were Bank Account, FaceTime, Numb and Nothin New. You either like this album or you hate it. The rap game is changing and the mumble rappers are on the come up and making some hit songs.
2 DA**- Kendrick Lamar
At number two, I have the album DA** by Kendrick Lamar. Kendrick was back at it in 2017 making one of the the best albums of the year, and I was lucky enough to see him live in September! But in this album he had songs like DNA, HUMBLE, LOYALTY featuring Rihanna, and LOVE featuring Sacari.
1 Culture- Migos
Rain Drop. Drop Top. This album was good enough for the top spot. With songs like T-Shirt, Bad and Boujee featuring Lil Uzi Vert, Slipperuy featuring Gucci Mane, I put Culture at the number one spot. This album has just 13 songs, but 13 songs that I love. Not one song on the album is bad, or not worth listening to. We'll see if Migos can stay together and top this album in 2018.
About the Writer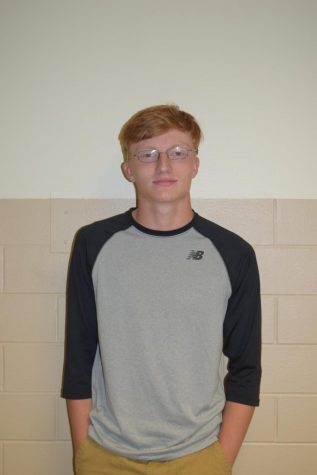 Brandon Terrell, Sports Editor
I am a Senior at SHS, and I play tennis. I go by BT. This is my second year in Newspaper. And I like to write about any and all Seymour High School Sports....