Seymour Lady Owls Bounce Back to Beat Jennings County
After losing to Brownstown, the Lady Owls headed to Jennings County looking for a bounce back win. The Lady Owls started off the first quarter behind,  but battled back. The score was all tied up 17-17 after the buzzer. Seymour Junior Makenna Fee had 11 of the owls 17 points in the first, sophomore Aidan Heister added three, and junior Ashton Chase tacked on two.
Coming back onto the court for the second quarter, the Panthers outscored the Owls 19-13. Taking the lead and finishing the half up 36-30.  Freshman Grace Meyer scored all of her five points in the second quarter. She said, "I've really enjoyed my first couple games! All the girls are great teammates and fun to be around."
During halftime coach Jason Longmeier told the girls they need to play more as a team if they wanted to head home with a win and be 1-0 in the conference at the end of the game.
They came out in the third and the scoring was just going back and forth. Neither team  gained an edge over the other. The Owls added 11, and Jennings County scored 12.
With the Owls down 48-41, the fourth quarter began. The Lady Owls started playing as a team. Senior Maddie Roark says, "Towards the end we started rebounding more and working faster in transition and that definitely helped us a lot." The Owls battled back and managed to take the lead, and during the final minutes the Owls made some very clutch free throws that boosted them to the win.
Junior Megan Ritz and Sophomore Aidan Heister had some big time steals at the end of the game to pressure the Panthers into some turnovers, leading the Lady Owls to a comeback. " In the fourth quarter we really stepped up our defense. We forced the Panthers to make turnovers, and we drew some fouls to get us to the free throw line," said Meyer.
The Owls barely edged the win by a score of 60-58. This was the first game of conference play and the Lady Owls got a big first win to be 1-0. Fee scored 24 points, Chase had 15, Roark had nine, Heister six, Meyer five, and Junior Megan Ritz scored one point. This last week the Lady Owls lost to BNL, and they defeated Madison by an Ashton Chase game-winner. They play tonight at Columbus North, varsity starts at 7:30.
About the Writer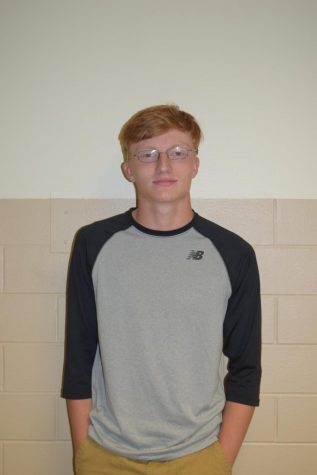 Brandon Terrell, Sports Editor
I am a Senior at SHS, and I play tennis. I go by BT. This is my second year in Newspaper. And I like to write about any and all Seymour High School Sports....