What Does A Government Shutdown Actually Do?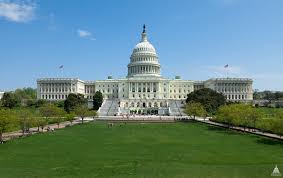 Hang on for a minute...we're trying to find some more stories you might like.
On January 20, 2018, the United States Senate voted to begin a government shutdown after a failure to pass a funding bill for government operations and agencies. Now, this doesn't necessarily mean that the government has actually "shut down," but what does it truly mean?
When a government "shuts down," a majority of government functions such as the printing of currency or legislative procedures are stalled and do not resume their functions until such time as the government shutdown ends. Public services such as monuments, the National Parks, and the Smithsonian Museums are also shut down. Other services such as applications for passports and visas may be shut down as well if the shutdown lasts for an extended period of time.
However, this is not a complete government shutdown, as functions essential to maintaining national security such as the Armed Forces, public safety such as law enforcement and hospitals, and public sanitation such as public sewage will remain active during a government shutdown.
During a government shutdown, payments to government workers does cease until the end of the shutdown. While there is no legal guarantee that governmental workers will be eventually paid for their time during the shutdown, the United States government has always paid their federal employees out of practice, so no worries there.
The United States has had 12 shutdowns since 1981, ranging from a single day to 21 days, according to the Congressional Research Service. The one that lasted 21 days in 1996 was caused by a disagreement between then-President Bill Clinton and Republican House Speaker, Newt Gingrich, over budget disputes.
The cause of the shutdown is rather vague as speakers on both sides of the assembly give different accounts, however several consistencies that can be found on both sides of the aisle are that the GOP pushing the current tax bill were shut down by House Democrats because the GOP did not include an assured reinstatement of DACA in the bill, as Democrats are known to "bundle" legislations together like a Comcast cable package. Democrats refused to vote on the bill so now there is the government shutdown.
The government shutdown is expected to end when the GOP tax bill is voted on.
Collin Bratcher, Staff Writer
I am a senior, I enjoy music and this is my third year in the Owl staff. I love to write political pieces and pessimism is my most prominent feature.