Owls Basketball Defeated by Greensburg Pirates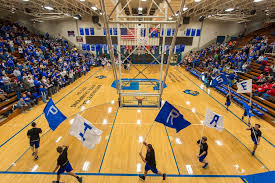 On Tuesday, February 13th the Seymour Owls boys basketball team traveled to Greensburg to battle with the Greensburg Pirates. The game started off 9-0 in favor of the Pirates, and held that lead until senior Tiller Cummings made two free throws with 4 minutes left in the quarter. Junior Jack Roberts then made a layup, making the score 17-4. The Owls shot just 1-12 from the floor in the first quarter.
 The Owls couldn't do much against Greensburg defense in the 2nd quarter either, heading into halftime down 38-17.
 After the pirates scored 2, the Owls went on a 7-0 scoring run cutting the lead to 40-24. Then Senior Max Otte hit his second three of the night, making the score 46-30. The Owls continued to battle back, but Greensburg would hit a big shot, not allowing the Owls get back into the game.
 The fourth quarter started 48-32, and the Owls got the lead cut down to 14 with 3 minutes left, but that was the best they could do. The Pirates defeated the Owls by a score of 69-52. The Pirates are now 16-5 while the Owls are 10-9.
 Cummings led the Owls in scoring with 17 points, while senior Ty McCory had 12.
 The Owls next game is home on Friday against Austin. Come out and support the Owls, and the seniors on senior night.