2018 Recap at Jackson County Community Theater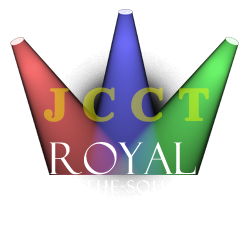 Grace Beach, Staff Editor
March 12, 2018
Hang on for a minute...we're trying to find some more stories you might like.
On February 24, the last performance of the play "Almost, Maine" took place at the Pines Evergreen Room through the Jackson County Community Theater. On the last Saturday of February the cast for the theater's last show of the season was also announced. "All My Sons" is a play by Arthur Miller, author of "The Crucible," and will be performed in late April.
"Almost, Maine" was the show held in dinner theater this year, a vaudeville style show about love in all its forms. Things were taken literally, such as "falling in love" and a "broken heart". The show opened and closed with first loves. In between, audiences saw a broken heart and a repairman, exes and regrets, a loveless life,  a proposal, best friends, a broken marriage, and a lost love. Many actors were double cast and performed two scenes. Matt Nieman who is currently helping the SHS show choir with their spring musical starred in the show, and it was directed by Stacey Williams. (cast list posted below) The entire cast became emotional after realizing this was their last night of show together.
Before "Almost, Maine" was performed came "And Then There Was One," the youth theater show of January and the beginning of February. This murder-mystery style show was based on Agatha Christie's book Ten Little Indians and was about 10 people trapped on an island together for the chance to win a very large sum of money if they became the last person standing. Seymour High School freshman John Ortman played the charming Matthew Charisma in the production. (full cast list below.)
Those were the only two shows performed during 2018 but were not the only of the season. Check out www.jcct.org for more info on upcoming shows and audition dates as well as previous shows and their casts.
Almost, Maine
Austin Bailey as Pete
Grace Beach as Ginette
Matt Nieman as East/Man
Annie Bingham as Glory/Marci
Karen Haas as Sandrine/Shelly
Paul Keller as Jimmy/Dave
Kathy Nelson as Waitress/Hope
Katrina Hardwick as Marvalyn/Deena
Greg Simons as Steve/Phil
Megan Keller as Gayle/Rhonda
Steve Windley as Lendall
And Then There Was One
Mimms–Hannah Kerkhof
Clayhorn–Morgan Henry
Albert Prince–Landon Whitson
Emily Plain–Addison Bumbleburg
Horatio Miles–Henry Ulrich
Delores Biggs–Katie Rohlfing
Presley York–Gabe Edwards
Heather Starlett–Clare Hauersperger
Matthew Charisma–John Ortman
Margaret LaRue–Bridget Bingham
The Unseen Host–Max Maschino