Owls Defeat the Olympians to Keep the O-Cup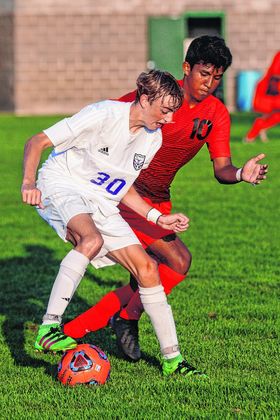 Heading into the Owls' first conference match of the 2018 season, the Owls had a record of 2-1 with a goal difference of +14! Seymour has won the past two O-Cups, thanks to the JV team last year when the two varsity teams tied at two.
When asked about the importance of the match, Seymour head coach Matt Dennis said, "It means a lot. It's a game we have circled every year.  I think you saw by the celebration last night that it is something we compete for every time out.  It's also our first conference match of the year and to start HHC play off with a win is terrific."
The first 20 minutes of the match Tuesday night were very quiet, with East taking four shots on goal, while Seymour just had one. In the 24th minute of the first half, a cross from the left side of the field was sent in to Owls Senior Daniel Hartman. When he attempted to take a shot, he was tackled down to the ground, giving Hartman a penalty kick, and a chance to take the lead early.
He put the shot in the bottom right corner, and the ball hit the back of the net, giving the Owls a 1-0 lead, which would end up being all they needed. Coach Dennis said, "One goal games are always more exciting for fans, players, and coaches.  Last night was a hotly contested one goal game.  When people say soccer is low scoring they are forgetting about all the work that goes into an exciting match like last night.  Players really fought hard for every ball, every possession, and that is something to celebrate. The Brown County match had more scoring(Seymour won 14-1) but lots less excitement."
The second half was a great show if you love to watch defense, as both teams weren't able to put the ball past the keeper. The Olympians outshot Seymour 4-3 and had a few opportunities to score in the second half, but weren't able to capitalize. Dennis said, "Defense was massive. We kept play in front of us and worked hard to support each other. Attacking players got back to help with double teams and start transitions. Pat DeBoor made some great saves in the net and Evan Baurle did a great job of protecting our back line."
The Owls (3-1) look to extend their three game winning streak to four when they play at Bloomington North on Thursday.
About the Contributor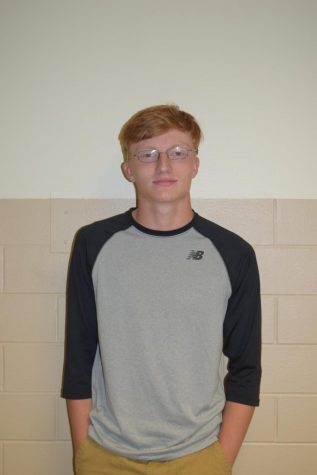 Brandon Terrell, Sports Editor
I am a Senior at SHS, and I play tennis. I go by BT. This is my second year in Newspaper. And I like to write about any and all Seymour High School Sports....