Two Seymour Teams Seasons End Tuesday Night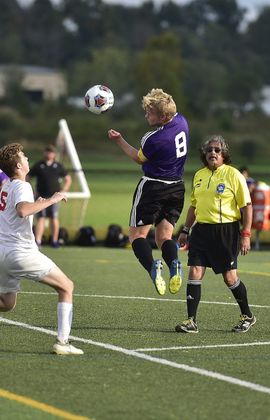 Boys Soccer(Sectionals)-
Seymour 1, Jeffersonville 2
In the First half of the first round of sectionals, the Owls got on board first with a goal from Senior Daniel Hartman with around 40 seconds left before halfime. After hafltime,with 32 minutes left in the game, Jeffersonville shot a ball from around the midfield line and the ball bounced highly right to a Jeff foward, who put the ball past the keeper with his head.. After the goal the Owls and the Red Devils both were not able able to get any chances, and when they did get a chance, they couldn't convert. The game ended up going to overtime.
Overtime is two seven minute periods of soccer for each team.
After no team scored in the first overtime period, Jeffersonville was able to take the lead with what ended up being the game winning goal with 5:19 left in overtime.
The Owls finished their season with a record of 12-4 going undefeated in conference play during the season. Congratulations to all the seniors on great careers, and for some of the best Seymour Boys Soccer this school has ever seen.
Boys Tennis(Regionals)-
Seymour 0, Columbus North 5
Seymour won their sectional title for the second year in a row on Saturday when they defeated Brownstown in the Finals 4-1.
On Tuesday night, the Owls traveled to Bloomington North to battle with the 14th-ranked Columbus North for the first round of Regionals.
No. 1 Singles Adam Berry (Senior) was defeated 0-6, 0-6. No. 2 Singles Isaac Hardin (Junior) was defeated 3-6, 2-6. No. 3 Singles Trey Hohenstriter(Junior) lost by the scores of 4-6, 2-6.
The Owls No. 1 Doubles team of Will Reinhart (Junior) and Brandon Hubbard (Sophomore) lost 2-6, 1-6. No. 2 Doubles with Andrew Levine (Freshman) and Sam Schmidt (Senior) were defeated by the scores of 1-6, 0-6.
The Owls finished with a record of 13-5, and brought home a sectional championship for the third time in the last four years. Thank you to Adam Berry and Sam Schmidt for giving us four good years, and congratulations on such great careers.
About the Contributor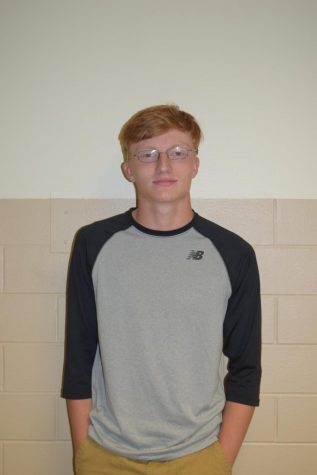 Brandon Terrell, Sports Editor
I am a Senior at SHS, and I play tennis. I go by BT. This is my second year in Newspaper. And I like to write about any and all Seymour High School Sports....