Lady Owls Defeat Batesville; Move to 3-1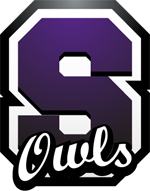 Hang on for a minute...we're trying to find some more stories you might like.
After starting the season with a loss, the Lady Owls won their next two games heading into Fridays matchup on the road against Batesville. The Bull Dogs started tonights game with a record of 2-3. When asked about what has changed since the first loss of the season, Senior Makenna Fee told the Owl, "We have limited our turnovers and started sharing the ball more. None of us care about how many points we score, we are just looking for who can get the best shot."
With under a minute left in the first, a combination of a four point play converted by Sophomore Alyssa Perry, and a layup by Freshman Grace Schrader at the buzzer, the Lady Owls headed into the second quarter with 14-6 advantage. Perry said, "The end of the first quarter really helped to build on our momentum going into the second quarter. If not for all that happened at the end of the first, the game could've had a completely different outcome because of the score before those two plays and the momentum in our favor after that."
The Owls never looked back as they ended halftime with a 28-19 lead. Schrader had nine points, and Makenna Fee had eight. Fee said, "Coming into the game our plan was to take away Batesville's ability to get offensive rebounds because that's how they get most of their points. We did a great job of blocking out and getting strong rebounds."
Lady Owls came out of the locker room and continued to pressure Batesville, adding 17 points in the third quarter, while only allowing the Bulldogs to score ten. Schrader led all scorers after the third with 15 points. Schrader said, "We knew that they faced the ball when they were in a zone, so the weak side was open. My teammates did a great job getting me the ball in a good position to score."
Schrader also said, "the seniors have done a great job of including me in everything and keeping me involved. Sometimes it is hard to trust a new player, but they have shown their trust in me and my abilities."
The Bulldogs made a push in the fourth quarter, but it wasn't enough and the Lady Owls won 56-42.
Grace Schrader led the Owls with 15 points, and Makenna Fee had 13.
Owls move to 3-1 and will play their next game at Floyd Central on Tuesday(11/20).
The Lady Owls next home game is on Tuesday, November 27th against Bloomington South.
About the Writer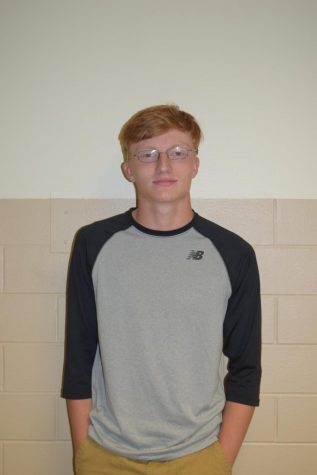 Brandon Terrell, Sports Editor
I am a Senior at SHS, and I play tennis. I go by BT. This is my second year in Newspaper. And I like to write about any and all Seymour High School Sports....