Owls Edge Corydon 53-52 in First Game of Season
On Tuesday night the Owls boys basketball team stepped onto the court at Corydon Central High School for the first official game of the season.
Heading into the 2018-2019 season, coach Tyler Phillips told the Owl, "I'm looking forward to watching how hard these kids work.  They have lofty goals for themselves and their work ethic has matched those goals."
Senior Jack Roberts said he looks forward to being the captain of the team. He also said he is excited to lead the team as best as he can.
The first quarter started off in favor of the Panthers, who led 12-10.
The Owls struggled defensively in the second quarter, allowing Corydon to enter halftime with a 29-21 lead.
Seymour came out of the locker room with a different mindset for the third quarter, and Roberts said, "things started to click." The Owls made some big shots, and were also able to hold Corydon to just 4 points. Heading into the fourth quarter the Owls were leading 36-33.
Roberts said it felt great to be back on the court in a real game situation.
In the final minute of the fourth quarter, Senior RJ Kleber made two free throws, giving the Owls the lead until Corydon scored again. RJ Kleber again drove to the basket and was fouled with 2.8 seconds left in the game. He made both free throws, giving the Owls a 53-52 lead. Corydon's final attempt bounced off the rim, resulting in a 53-52 victory for the Owls.
The Owls next game is Friday at Brownstown.
Get out and support the Owls as they battle with the Braves.
About the Writer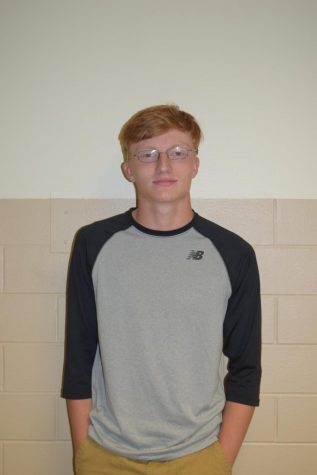 Brandon Terrell, Sports Editor
I am a Senior at SHS, and I play tennis. I go by BT. This is my second year in Newspaper. And I like to write about any and all Seymour High School Sports....