Swimming Struggles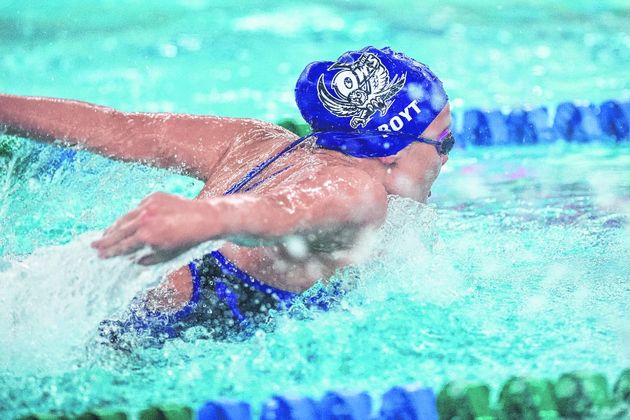 Swimming is arguably the hardest sport at SHS, but what actually makes it hard you might wonder – isn't swimming supposed to be fun? To that I'd say swimming in a pool during the summer is very different from the lengthy, exhausting swim practices swimmers endure.
To understand what it's like to be a swimmer you should first understand the weekly schedule. There are morning practices on Monday, Wednesday, and Friday. These practices include weights, plyometrics, and morning swims.  Most swimmers wake up at around 5 AM to make sure they get to these practices on time. In addition to morning practices there are in-water practices everyday after school with Friday being the exception. Not to mention the 3 and a half  hour morning practices on Saturday. Sunday is the only day off.
Although swimming is a struggle Marcegui Vaquez, a team captain and senior, comments that swimming is worth it. "I think that at the end of the day it makes me a better person. It's not just about swimming a race or coming to practice everyday. It teaches me lessons of not giving up and putting in hard work. Once I do work hard swimming becomes rewarding. It's worth it because it has shaped my character into someone I'm proud to be. Also, I have had an amazing coach (Dennis Bowers) who has taught me the importance of believing in myself, acceptance to failure, and integrity.
Maren McClure, a freshman who transferred from Brownstown to swim, describes swimming by saying, "Swimming is one of the most rewarding sports there is. The work and effort that you put in will eventually be what you get out."
When asked about how she does swimming while still keeping up with schoolwork and socializing, Natalia Garcia says, " It is definitely not a piece of cake being in AP courses, and the demanding schedule of swim definitely makes you feel overloaded with responsibilities. I think time management is really important during the week, and setting small goals and deadlines during the week makes the workload feel less abundant by the end of the week. You have to be learn to be self disciplined to get your work done as well as wake up early for practice." She also notes the importance of taking care of yourself mentally and physically during swim season. As for socialization Natalia says, "I make sure to set aside Friday or Saturday night to spend time with friends and take my mind off stress for a while to have fun."
About the Writer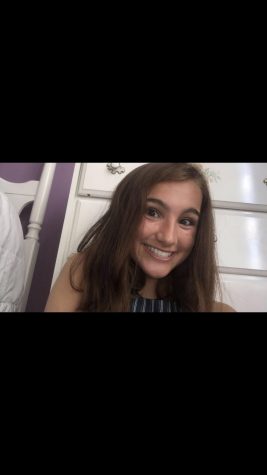 Kirby Hill, Staff Writer
I am a sophomore and this is my first year in Newspaper. I joined because I enjoy writing and want to improve my writing skills.