Senior, Sam Schmidt, Wins Lilly Endowment Scholarship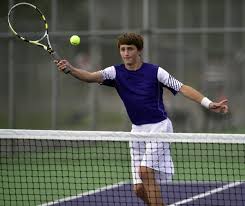 Senior at SHS, Sam Schmidt, has won the prestigious Lilly Endowment Community Scholarship. The Lilly scholarship is a scholarship granted to two high school students, a boy and a girl, in each Indiana county. The scholarships are used to pay for the tuition of a Bachelor's Degree at any private or public Indiana university along with an additional $900 for books and other equipment. Winners of the Lilly Scholarship get their college paid for. Sam is the first SHS student to be granted the scholarship in years. He is the only recipient in Jackson County this year.
I had the great opportunity to talk to Sam about his scholarship and his future plans.
How did you find out that you won the scholarship?
"There was a student who brought me a pass while I was in band. It told me to go to my counselor (Mrs. Harmon) immediately, but I still didn't know why. When I arrived at Mrs. Harmon's office, I met Sue Smith, the Vice President of Community Foundation of Jackson County. She told me I was selected to receive the scholarship and told me more about what it was."
Do you have an idea on where you want to go to college? What you are going to study?
"I will be studying Mathematics with a concentration in Actuarial Science at either Hanover College or the University of Notre Dame. I have not yet decided between Hanover and Notre Dame."
I know you're involved in a lot of extracurricular activities at SHS, do you plan to continue that in college?
"Yes, I plan to stay very involved on campus whether it be with music, faith, student government, intramural sports, or all of the above."
How do you think SHS has prepared for you college?
"SHS offers many AP and Dual Credit classes. Also, as someone planning to study Mathematics, I have found that SHS offers plenty of advanced math classes. In addition to offering these classes, my counselor has been flexible, allowing me to fit my desired classes into my schedule. I also appreciated that whenever I had conflicts between two classes, I was able to resolve the conflict by taking a course on GradPoint. SHS has also allowed me to participate in basically any club or activity that I showed interest in. There are so many ways to stay involved at SHS, and I think this involvement has taught me to balance busy schedules. This will be extremely important when I am living more independently next year. There are also plenty of opportunities to find leadership within the school which has taught me skills that I plan to use during and after college. SHS has not only had plenty of challenging classes, but has also prepared me for living a busy life next year while living more independently."
SHS is proud to call Sam an Owl, and we look forward to seeing him achieve great things with this scholarship and his future career. If you see Sam in the hallway, please congratulate him.
About the Writer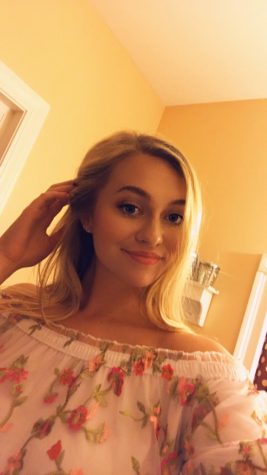 Chloe Shepherd, Staff Writer
Hi! My name is Chloe Shepherd. I am a junior. I like fashion, makeup, and movies. This is my first year on the newspaper staff.