Guys are Attractive in Makeup Too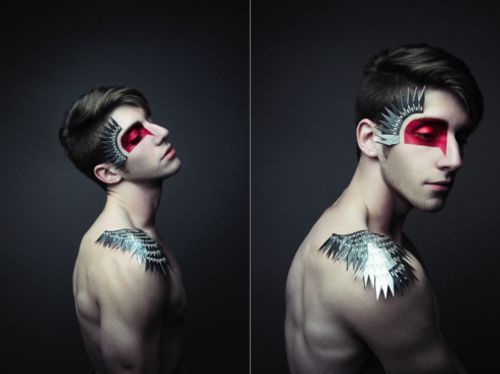 Hang on for a minute...we're trying to find some more stories you might like.
In the recent years, everyone has been able to express themselves even greater than in the past. People are becoming more comfortable with not conforming to the generally accepted "roles" and straying away from traditional careers, style, and appearance that is the norm of someone's ethnicity, gender, or bodily type. It is now more acceptable for people to express themselves using whatever clothing, beauty products or lack there of, and other cosmetics such as dyed hair and piercings they see fit.
You most certainly do not need to be an actor or performer of the arts to wear make-up. Everyone should feel free to slay in style using whatever means or products they like. Beauty has no requirements. While understandably most men, as I've noted in my surveys, would not use beauty products such as makeup even if the stigma was erased, there are still many who fear retaliation if they do. We as people should not live in fear of others as it may lead to fear of ourselves. Expression leads to confidence which is the key to creative innovation.
As a personal example, I enjoy make-up and I enjoy wearing all types of clothing regardless of what gender they are designed for. I enjoy strawberry lemonade and I enjoy climbing. What is similar about these statements? They are simply preferences. Everyone has preferences. Some guys enjoy wearing makeup, getting their nails done, and looking for an aesthetic that fits them just as much as some gals do. Some gals enjoy building and mechanical jobs and guys enjoy cooking and fashion design.
While it doesn't need to be stated, it is a fact that certain characteristics and job titles are more likely to be seen in one demographic and not the other. However, that does not mean that it isn't present at all. People are complex. People are different. People enjoy different things. No one person is the exact same as another. When people are free from ridicule and are more confident in themselves, they have more of a chance to change the world for the better. Instead of fear, depression, anxiety, and lacking of self-confidence, people will be more risky, challenging, confident, and able to do their part in helping other people find their happiness.