How to Prepare for the SAT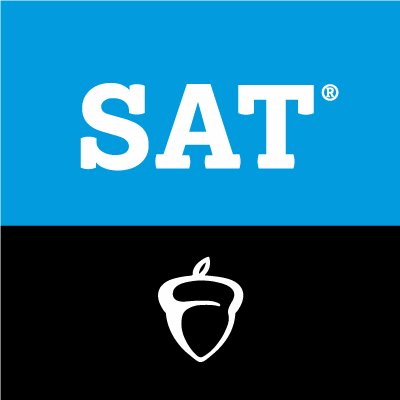 SHS is offering the SAT on April 23rd which is a Tuesday. The SAT might determine if you get into your dream college or not so needless to say it's a big deal. Some people might say there's not a sure way to study for the SAT if you don't know exactly what's on it, but I've compiled some tips that will boost your score.
The best way to prepare yourself for the SAT is to use Khan Academy. Create an account (for free) and choose SAT practice where you can put in the date of the SAT and it will create a personalized study schedule for you. It is recommended that you spend about 15 minutes each day practicing 5 days a week. So if you don't have anything better to do during SRT, try practicing on Khan Academy.
Khan Academy is partnered with The College Board, who gives the SAT, so you know you aren't wasting your time. If you have taken a PSAT you can share your results with Khan Academy allowing them to help you improve on what you missed. Khan Academy should ask you if you would like to share your results with them when you log in. Click yes and you will be directed to Collegeboard.org where you log into your College Board account. If you need further clarification check out this video.
To get the best results on the SAT it is recommended you spend 10 hours studying. If you use Khan Academy for 15 minutes each day you will have studied for 10 hours in 40 days. If you start studying on March 14 that gives you exactly 40 days before the SAT. It is also said that you should take at least two practice tests which Khan Academy also offers -for free – to get yourself comfortable with the format.
Study hard but don't overdue it especially the night before the test. Getting a good night's rest is going to help you more than cramming will. Eat a healthy breakfast and drink plenty of water to make sure you are physically feeling your best.
Good luck to those taking the SAT whether it's your first time or 4th on April 23rd!