Hershey's Kisses Milk Chocolate Crescent Recipe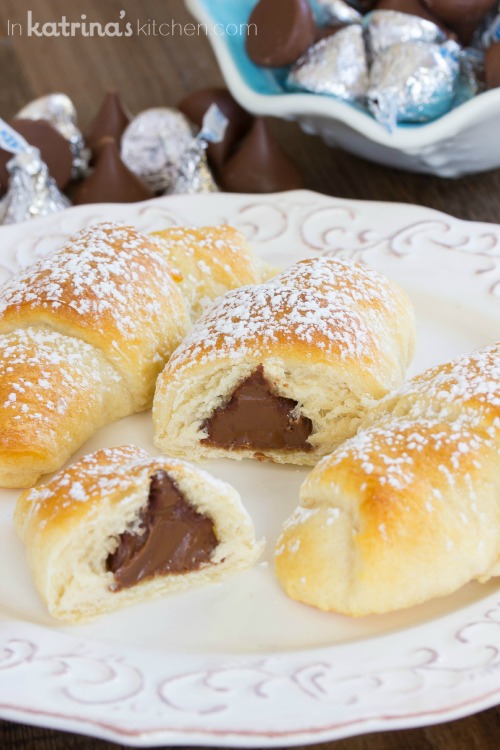 YIELD: 8 crescents
PREP TIME: 30 minutes
COOK TIME: 10 minutes
TOTAL TIME: 40 minutes
INGREDIENTS:
1 package (8 oz.) refrigerated quick crescent dinner rolls
16 HERSHEY'S KISSES Milk Chocolates (made on a dedicated peanut-free line!)
Powdered sugar (optional)
DIRECTIONS:
Remove wrappers from chocolates. Place unwrapped chocolates in the freezer to chill (this helps the chocolates to keep their shape while baking).
Heat oven to 375°F. Separate dough into 8 triangles.
Place 2 chocolates at center of wide end of each triangle. Starting at wide end, roll to opposite point; pinch edges to seal. Place crescents, pointed side down, on ungreased cookie sheet. Curve into crescent shape.
Bake 10 minutes or until lightly browned. Cool slightly; sift with powdered sugar. Serve warm.