Softball Wins Opening Round of Sectionals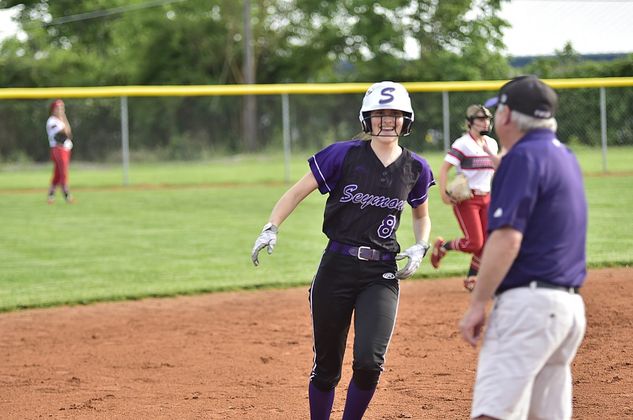 Brandon, Terrell
May 21, 2019
Monday night, the Lady Owls softball team started their sectionals in Jeffersonville against the Jeffersonville Red Devils. Senior Rachel Kaufman started off the first inning by striking out all three Jeff batters. The Owls followed her dominance by scoring three runs in the bottom half of the first.
In the second inning, the Red Devils cut the deficit to one, by scoring tow runs of their own. But Seymour had the bases loaded in the home half of the inning, scoring two runs. Now the Owls lead is 5-2 after two innings.
In the third inning, Jeff hit a two-run home run to center field, cutting the lead to 5-4. Owls' Junior Kate Snook responded with her own home run, bringing the lead up to two runs.
Kaufman continued dominance in the fourth inning, by striking out all three batters. In the bottom half, Junior Grace Rennekamp hit a solo home run to left field, putting the Owls ahead 7-4.
The Lady Owls added five more runs in the fifth inning giving them 12 runs.
Jeffersonville hit a two-run home run in the final inning, but it wouldn't be enough as the Owls won 12-6. Rachel Kaufman ended the game with 12 strikeouts.
The road towards the Lady Owls first ever softball sectional championship will continue tonight as they travel back to Jeffersonville to play the 19-13 Floyd Central Highlanders. Floyd has won four of the last five sectionals. Seymour has never won a sectional.
The Owls defeated the Highlanders 6-1 earlier in the season.