2018-19 Yearbooks Are Here!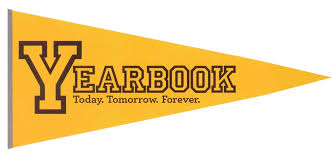 Laura Cottrill, Adviser
August 23, 2019
Starting Monday – August 26 – during SRT Only we will be distributing 2018-19 yearbooks that were purchased last year if your last name starts A-E.
Please come to room 201 during SRT and your pass back to class will be your new yearbook in hand.  If you miss your SRT you can come to the next SRT period.  I cannot give out books during passing periods or class.
Here is the schedule for the week.  Do not come until your day – we have them organized due to the fact some have name stamps.
A-E – Monday, August 26
F-J – Tuesday, August 27
K-O – Wednesday, August 28
P-T – Thursday, August 29
U-Z – Friday, August 30