Football Team Wins Season Opener vs. South Dearborn in Comeback Fashion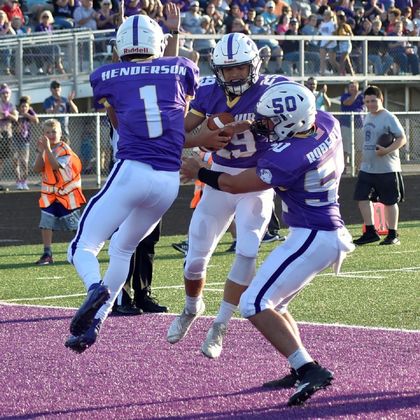 The football team opened up their season against South Dearborn, kicking off Friday Night Lights. It was an eventful night that saw Seymour down by two scores in the final quarter of the game. After a slow first half of a game that went into halftime with just at just 14-6 in Seymour's favor, South Dearborn turned it up a notch. In the opening drive of the second half, The Knights marched down field and scored a touch down. The Knights came up big again by converting a 2-point conversion. The Owls answered with a field goal, but yet again, Seymour saw themselves in trouble again after giving up another Knights touchdown. Down 20-17, The Owls were in for a 4th quarter fight, and a fight it was. After punting the ball, Seymour gave up yet another touchdown, making the score 26-17. After receiving the ball, The Owls strung a drive together and QB Brendan Smith found found receiver Drew Vehslage in the endzone, making it just a two point game after the PAT from Josh Guevara was good. Upon receiving the kickoff, South Dearborn fumbled the ball, and Seymour got it within South Dearborn's 20-yard line. After a run by Chandler Drummond that got the ball to the 1-yard line, Brendan Smith took it in himself in the next play and Seymour now had the lead with just minutes left to play. Now, it was time for the defense to do their part and do their part they did. Upon getting the ball back on their own 20-yard line, Seymour's drive would result in a punt. The Knights would try their best to put something together but they came up short and turned the ball over on downs. The Owls then lined up in victory formation and kneeled the clock out. Final score 30-26.
About the Writer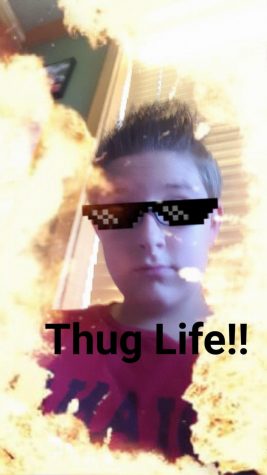 Carson Carpenter, Sports Co-Editor
I'm a sophomore at Seymour, and I really enjoy writing and sports among other things. I'm Co-Editor of Sports this year and write mostly about sports however...