Boys Soccer Loses O-Cup 4-0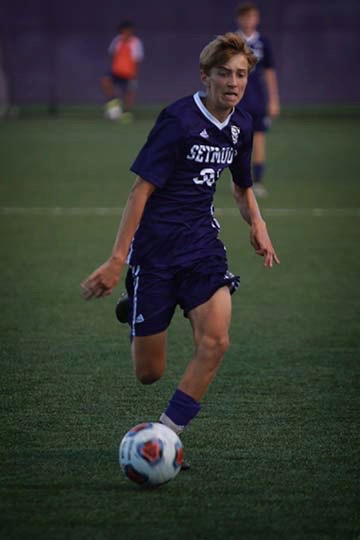 Seymour's boys soccer team played the Columbus East Olympians in the annual O-Cup clash on Thursday. East won the trophy back from Seymour for the first time in 3 years.
Only 7 minutes into the game, the Olympians struck first. Senior Leyton Erfmeier sent a looping ball into the box that appeared to be a cross, but instead it found the back of the net and gave East a 1-0 lead.
The second half started quickly for both sides. Owls sophomore Luke Reasoner received the ball and tried to lift it up and over onrushing Olympian goalkeeper Zach Roberts, but his shot went wide.
Columbus East then doubled their lead when junior Logan Cline got on the end of a through pass from sophomore Christopher Quisenberry. Cline grabbed a second goal off of a cross from senior teammate Jorge Nieto. Quisenberry then cemented the Olympians' win when he finished off a cross that was put in by junior Ben Romig.
Seymour drops to 1-4-2 after their loss on Thursday.
Owls' JV lost 1-0 in the final 10 seconds of the game.