Victoria's Secret recruits transgender model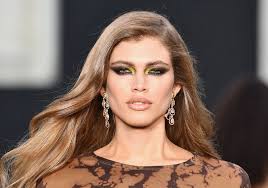 On August 3, 2019, Victoria's Secret hired their first transgender model after backlash on November 8, 2018 when Edward Razek (chief marketing officer) said "No. No, I don't think we should. Because the show is a fantasy. It's a 42-minute entertainment specials. That's what it is. It is the only one of its kind in the world, and any other fashions brand in the world would take it in a minute, including competitors that are carping at us. And they carp at us because we're the leader." This comment led people to boycott the company. Razek did eventually apologize for his trans-phobic remarks.
Two days after the recruitment of Valentina Sampaio (transgender model) Razek announced his retirement. According to Razek "It's time." to leave Victoria's Secret. Many people also agree with this statement because Victoria's Secret is trying to renovate themselves into the #metoo era. Razek's opinion on women is that they have to be perfect physically, but in today's world, every body type is accepted and loved.
Sampaio believes this is a great opportunity to break barriers in the fashion industry and contribute to a bigger representation of the world. GLAAD believe that the casting of Sampaio is making transgender people become more visible in advertising in the fashion industry. The New York Times writes, "ts fashion shows featuring skinny models, thongs and push-up bras have often been criticized as sexist and out of touch, and new lingerie start-ups, including Third Love and Savage X Fenty, are rising as competitors that embrace inclusivity."
Victoria's Secret has definitely become more inclusive over the years, but they have yet to hire a true plus size model. On March 21, 2019 Victoria's Secret claimed to hire  plus size model Barbara Palvin,  but she was not true plus size. She weighs only 121 pounds and is a size four. Plus-size clothing is anywhere 16-30. The average weight for a woman in America is 168.4 pounds. Victoria's Secret models are typically around 132 pounds with an hourglass figure.
This is excluding many woman from having a chance to model for this company. Although the show "is a fantasy," it is women who are wearing the product. Many of the sizes do not accommodate to plus size women. Until their sizes change, and a plus size model is hired, many women may continue to boycott this company.
About the Writer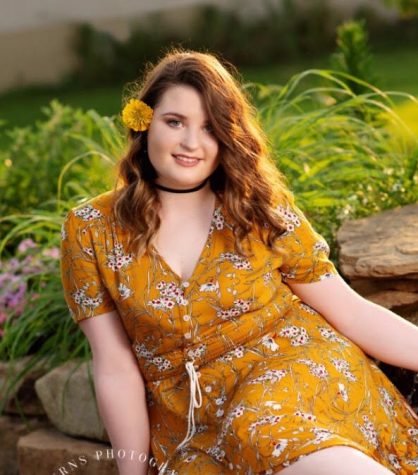 Phoebe Hughel, Editor
This year I am a senior at Seymour High School. I have been in newspaper for three years and this will be my last year. I plan to go to college for nursing...