End to a Great Season
Hang on for a minute...we're trying to find some more stories you might like.
This year the boys tennis team had one of the best seasons in school history.  The Owls only lost three times, two times to Jeffersonville, and once to Columbus North in the Regional Championship.  Their first loss was 2-3 to Jeffersonville, which was a very mentally and physically tough match.  They lost to Jeffersonville 0-5 in HHC, giving them third place overall in the conference. I asked the coach, Brad Emerson, what was different about this season. His response was, "18 wins was the most the boys team had won in a very long time if ever, so that was very different. The other difference was the depth we had this year, and the versatility too. I was able to plug players in different positions and not feel that we were weaker as a result. 6 of the 7 varsity players had at least two full seasons playing varsity." The team had a ton of success with winning sectionals and going to the regional championship. I asked Brad what led to so much success. He said, "There are a couple of things that led to our success. One was our depth but also having Vincent Camboulas, our foreign exchange student, come in with a wealth of ability and experience. When you have a player with his ability, it makes other players better at their positions. Another factor is other teams lost some key players and we hadn't so we were able to beat teams that we had not beat in a very long time." This year their regional included Greensburg, Bloomington South, and Columbus North. Brad stated,  "Regionals will be very tough because Columbus North is there. We open up against the winner of the Jennings County sectional so we have a great opportunity to win the first round. But then third ranked Columbus North will be looming in the next round so it will be a tough task. But you never know, anything can happen." The boys have won sectionals three years in a row, and have high hopes to keep winning in the future.  The team will face many challenges next year because they are losing 5/7 varsity members. Brad stated, "Next years team will definitely have to put in the work on the courts in the off season for us to continue our success. Players that are primarily JV this year will be thrown into a varsity roll so they have to be prepared. We will definitely miss Isaac Hardin, Will Rinehart, Trey Hohenstreither, and Braden Handloser and Vincent Camboulas because he is with us for only one year."
About the Writer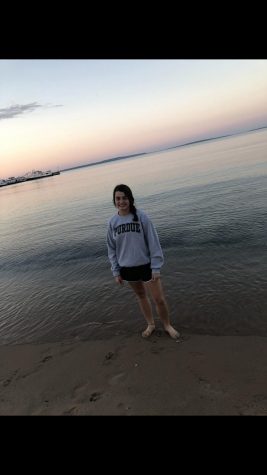 Avery Ragon, Staff Writer
Hi, I am Avery Ragon! I am currently a junior at Seymour High School.  I play tennis and I am also a manger for the boys tennis team. This is my first...