Haunted House Taken to the Next Level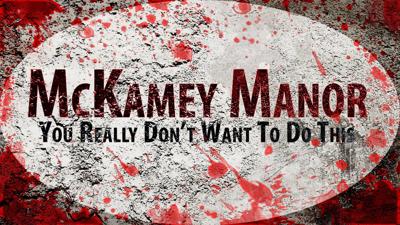 Are you easily scared? Well, if you are not, you definitely will be if you go to McKamey Manor. McKamey Manor, in Summertown, Tennessee, is a haunted house that can last up to 10 hours and is filled with your worst fears. This haunted house is no typical haunted house, and it could potentially win you $20,0000!
You have to meet some requirements before you can go in. These include the following:
You must be 21 years or older
If you are 18-20 years old, you must have a parent's permission
You must have a completed sports physical, and a doctor's letter stating that you are physically and mentally stable
You must pass a background check provided by MM
You will be screened via Facebook, Facetime, or phone
You will provide proof of medical insurance
You will sign a detailed 40-page waiver, and
You will pass a portable drug test on the day of the show.
Do you know of any other haunted house with such strict requirements? We didn't think so.
There are some rules…No cursing, eating, drinking, or running in the haunted house. If you violate any of these rules, money will be deducted from the $20,000. Many have described this place as more of a torture chamber than a haunted house. The actors hypnotize the guests to find out their worst fear and they use that to their advantage.
There is a tour held once a week and as of 2015, there was a waiting list of about 27,000 people. After all, it only costs a bag of dog food for admission! The owner has five dogs, so he needs all of the dog food he can get.
Although many have attempted, NO ONE has successfully made it through the house. Do you have what it takes to make it through?