New Teacher Spotlight Week 4
This weeks new teacher spotlight is on Mrs. Jane Bartsch and Mrs. Laurie Martin.
Mrs. Jane Bartsch is a new English teacher and is originally from Orleans, Indiana, "a town of 2000 friendly folks." Mrs. Bartsch has a  husband named Aaron who is a ninja extraordinaire. She has five children and two grandchildren. Her oldest daughter, Amanda, is 34 and has a son named Lucas who is a sophomore at BNL. She also has a son named Daniel who is 30 and has a baby named Rhett. Her son Steven, is 29, followed by her 15-year-old daughter Lillie who is a varsity gymnast and cheerleader here. Her youngest son Owen, is 11 and is also an accomplished gymnast. Mrs. Bartsch enjoys being  the office manager at Gymnastics Lane, a volunteer coach for SHS Gymnastics, volunteering at a gymnastics training camp in Tennessee a couple of weeks in the summer and a weekend in the fall, being actively involved in her church, and she has recently taken up running. In her spare time, she enjoys visiting Disney World, South Padre Island, Texas, and reading biographies. Before coming to SHS, she taught for one year at SMS, before that, she taught at Jennings County High School and prior to that, she taught at Clarksville High School, Fountain Square Academy, Andrew J. Brown Academy, and West Washington High School. When asking Mrs. Bartsch what she was looking forward to at SHS, she replied, "I am looking forward to immersing myself more into the culture of SHS." She also said when asked what opportunities she was looking for when coming to Seymour, "My goal was to give back to the community in which I live. I have spent years teaching, nurturing, and mentoring students in other communities but my goal has long been to do this in Seymour."
Mrs. Laurie Martin is a new Art and Earth/Space Science teacher at SHS. She originally grew up near Greenwood, but has lived between Seymour and Columbus for the past 20 years. She has a husband named Darallel Martin and has ten kids. Katie is 22, Drew is 20, Lillie is 19, Emma and Kaden are 16, Serenity is 8, DesiDela is 7, Payten is 6, and Xavier and Gabriel are both 4. Mrs. Martin enjoys painting and spending time with her family. Before coming to the High School, she taught Science at the Middle School. She said, "I'm looking forward to learning new things here at the high school. I have loved seeing some of my past students as well." When asked what she was looking forward to this school year and what opportunities she was looking forward to when coming to SHS she said, "I wanted to teach Art and I'm excited about the chance to work with older students. I like helping students find success in their work. Watching a student realize their talent and then to see that student make something beautiful and new is the best feeling."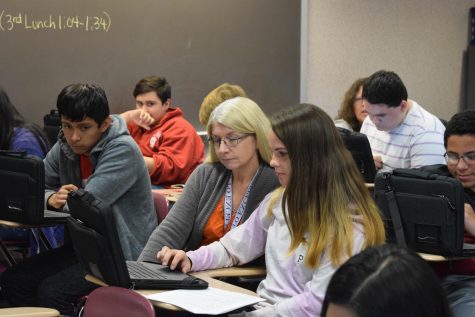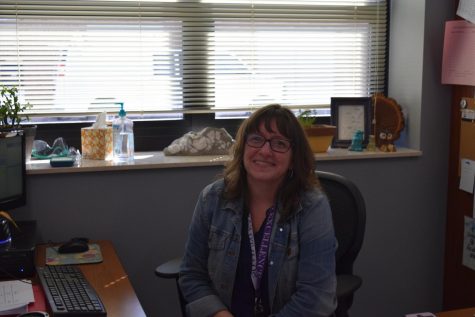 About the Writer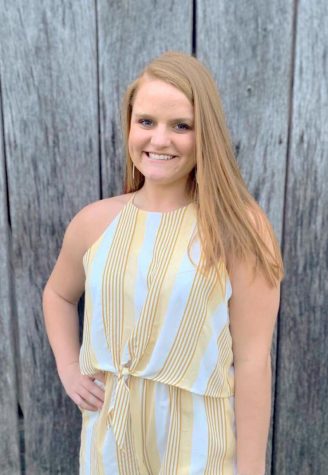 Audrey Wiggam, Staff Writer
Hi, my name is Audrey Wiggam, and I am a Junior at Seymour High School. I am on the Unified Track team, a part of FFA, and very active in the county's...