Say No to the Online Dress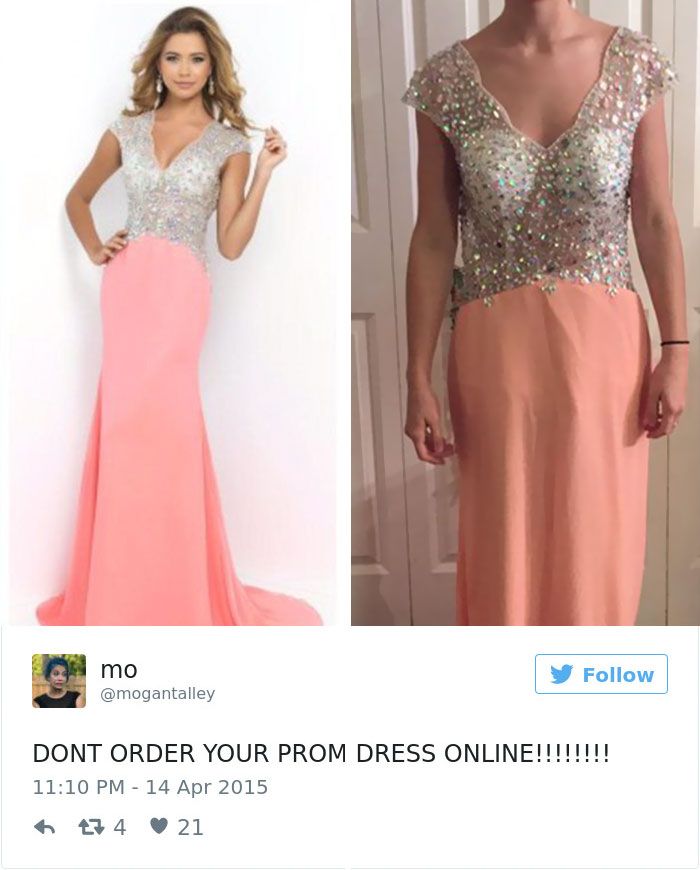 As second semester starts, there is already a buzz among students about the night of nights: prom. This event is arguably one of the fancier occasions in ones life, and can end up costing a pretty penny. One of the pricier buys for prom night is the gorgeous dress that you debut in. Although there are many cost efficient options when it comes to buying a prom dress, they are not always reliable. 
Instead of buying a prom dress in store, some girls have turned to online shopping. While companies like Amazon have revolutionized the online shopping market, there are still concerns about the purchase of a prom dress. Online stores such as Prom Girl may advertise that they have the dress you've been looking for in stock, however, this is rarely what it seems. By "in stock," they might mean that they have a size 00 and a size 10. The miscommunication may cause you to turn away from a dress you loved in a store. Without being able to place an order of this "in stock" dress, you probably won't be able to get the dress you were promised.
Another issue with online orders is the suspicion of quality. The image a website might advertise is, more often than not, not what you end up with. Your beautiful white chiffon dress that you just ordered could end up being nearly see through and falling apart. Or, the dress could show up just fine, only to be two sizes too big, or even way too small. Then you would have to turn to a seamstress, who might already have their schedule booked up with other prom girls. This is especially  true if your order took too long to come in.
Once you've weighed the pros and cons, an in-store experience and guarantee is much more promising than online shopping. Along with not Seymour's one, but two prom dress shops with many different price points, your special night should not have to be ruined by an online shopping fail.
About the Writer
Madison Auleman,
Hi! I'm Madison and I am a junior at SHS. I play the alto saxophone and I am also a NHS member. I also enjoy being a DARE role model!