SHS's GSA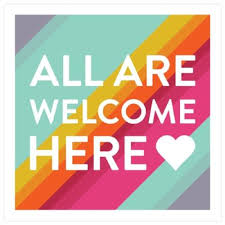 On January 23, 2020, Seymour High School held their first gay-straight alliance (GSA) meeting. A GSA is a student-led based organization. It is not only for students of the LGBTQ+ community, but it is open for everyone who wants to have and or be a support system. In this club, there are allies. An ally is a student who is straight and supports the LGBTQ+ community. There are students at SHS who feel uncomfortable coming out, and it is important to make them feel comfortable with their-self so they can comfortably come out to the world around them. Even in 2020, it is hard to be a part of the LGBTQ+ community. The GSA is here to welcome those students and students who want to help.
Even though it is socially acceptable to be part of the LGBTQ+ community in 2020, it can still be hard to come out to parents and friends who can possibly be homophobic. That is why the GSA was created. It helps students support each other when coming out to those who may not accept it. If talking to a peer who is a part of the GSA is not comfortable, Mrs. Tormoehlen is always there to talk with open arms.
Luke Turner is currently running the meetings, but he does not want to be known as the President since he is a Senior and will be graduating soon. With the club just starting, there are many new opportunities. If becoming a leader for this club for the 2020-2021 school year is of interest or for any questions about the GSA, as well as any ideas or suggestions for the club please email Mrs. Tormoehlen or Luke Turner.
Being a part of the GSA is more than just being an ally or being a part of the LGTBQ+ community, it is creating friendships, a support group, and an opportunity to learn more about others. If being a part of the GSA is an interest go to room 308 and see Mrs. Tormoehlen for a pass. Anyone and everyone are welcome to attend the next meeting which will be on February 10th in room 305 during SRT.