Basketball Legend Kobe Bryant and Daughter Gianna, Along with Seven Others, Die in Helicopter Crash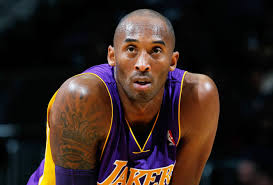 Tragedy struck on the foggy Sunday morning of January 26, 2020. Kobe Bryant was headed to a basketball game with his daughter and seven others in a Sikorsky S-76 helicopter, to beat the everyday traffic that plagues L.A. Things took a turn for the worst however, as the foggy weather conditions only allowed roughly two miles of visibility. Pilot Ara Zoboyan was instrument certified, meaning he was cleared to fly in unfavorable weather conditions. The helicopter took off from John Wayne Airport in Orange County at approximately 9:06 a.m. and was expected to arrive at Camarillo airport on the east end of Los Angeles. The low visibility forced the pilot to change his route and move northeast. This new route wasn't unfamiliar to the pilot however, as he'd traveled along a similar route previously. At around 9:21 a.m. the pilot circled around Glendale, California, and Zoboyan had requested for special visual flight rules (SVFR) clearance. When SVFR clearance is approved, a pilot is allowed to fly in weather conditions worse than those allowed for regular visual flight rules. At around 9:33 a.m. the pilot was cleared and told to follow the 5 freeway heading north. At 9:42 a.m., air traffic control tried contacting Zoboyan, to which there was no response. At 9:45 a.m., the helicopter had fallen off of the radar of air traffic control, which is when the crash was expected to have happened. It is believed that the pilot was flying too low and struck a hillside due to the extremely low visibility caused by fog. It's also believed that the helicopter had cleared one hillside before striking the next one that sent the helicopter crashing down. The helicopter had burst into flames upon it's crash in the ground, leaving no chance for survival of anyone on board. There were a total of nine people abroad the helicopter: Kobe Bryant, 41, his daughter Gianna, 13, college baseball coach John Altobelli, 56, his wife Keri, 46, their daughter Alyssa, 14, basketball coach Christina Mauser, 38, Sarah Chester, 45, her daughter Payton, 13, and pilot Ara Zoboyan, 50. The entire sports world is mourning the tragic death of Kobe Bryant. His life is being honored by sports leagues all around the world, with most of it coming from the NBA. Players are mutually agreeing to change their numbers out of respect for the legend. The Lakers, who Bryant played with his whole career, are even wearing a patch with his initials on it in honor of him. Bryant's daughter, Gianna, is also being honored by teams as well, specifically the University of Connecticut's women's basketball team, whom Gianna dreamed of playing for after she finished high school. The NBA has also decided that the all-star teams will be wearing Kobe's number 24, and Gianna's number, 2. Kobe leaves behind his wife Vanessa and three daughters, Natalia, Capri, and Bianka.
About the Writer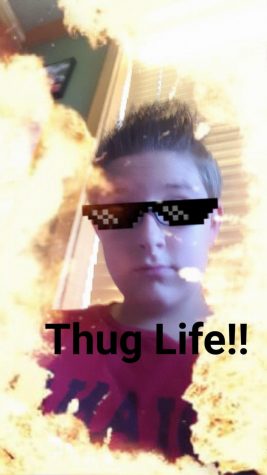 Carson Carpenter, Sports Co-Editor
I'm a sophomore at Seymour, and I really enjoy writing and sports among other things. I'm Co-Editor of Sports this year and write mostly about sports however...