New Teacher Spotlight Week 5
Mr. Shannon Kelly is a new Intro to Engineering Design IED, Principles of Engineering POE teacher. He is from Seymour, Indiana. Mr. Kelly enjoys being the SHS bowling coach and being the coordinator of the High School Bowling Conference. Before he came to Seymour High School, he worked 35+ years for Excel Tool Inc. He also worked as an apprentice toolmaker, a draftsman, a CAD operator, a tool designer, a design manager, a purchasing agent, foreman, salesman. He is married to Julia, the principal at Emerson and he has 5 kids. His kids are Susanna who is 26 years old, Christopher who is 25 years old, Katie who is 23 years old, and Lilly and Kenny who are both 15 years old. Coming to Seymour he is hoping to share his experiences with future engineers, but always to grow as a person.
Mrs. Laura Handloser is a math, mostly geometry teacher here at Seymour High School. She is from Seymour, Indiana. She enjoys sports, reality TV shows, and also doing Driver's Ed instructing. Before she came to Seymour, she taught at Southwestern Hanover, Columbus, and Brownstown. Mrs. Handloser is married to Mark and has 4 kids. Her kids are Grant who is 20 years old, Braden who is 18 years old, JC who is 16 years old, and Drew who is 14 years old. Coming to Seymour, she is looking to make a difference in Seymour students' lives. She is also looking forward to being in a "healthy, positive working atmosphere, where teachers are supported and valued."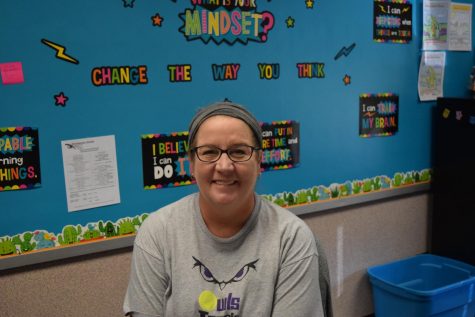 Seth Stuckwisch is also a new math teacher here at Seymour Highschool. He is from Seymour and was in the graduating class of 2015. He really enjoys farming, coaching basketball, and cheering on the Indiana Hoosiers. Before coming to Seymour, he went to Indiana University. Coming to Seymour, he is looking forward to getting to know the students and helping them to achieve goals that they have set for themselves. He is also looking forward to get the opportunity to "be around great role models that are teachers here as well as being a positive influence to students."
About the Writer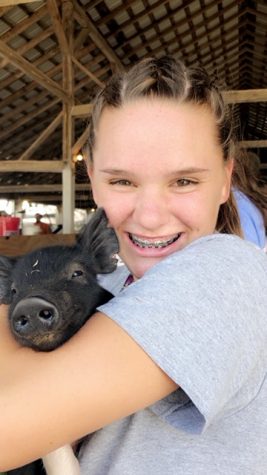 Lillie Wessel, Staff Writer
Hi, I'm Lillie Wessel. I'm a sophomore here at Seymour High School. This is my first year in newspaper, and I'm excited to write and get more involved...