Seymour Boys Splash to a Win in Home Finale Against Providence and Trinity Lutheran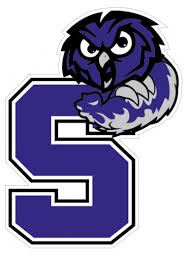 Monday February 10, 2020
Scores
Seymour ~ 129
Providence ~ 27
Trinity Lutheran ~ 3
The Owls hosted Our Lady of Providence High School and Trinity Lutheran High School on Monday in their final home meet of the season. The Owls usually swim off for this meet, which means that swimmers compete in events that they usually don't swim. Despite this, the Owls managed to pull off a big win. Seymour placed first in nearly every event, all except for the 200 I.M. in which Providence sophomore Zach Applewhite took the bacon. The Seymour boys finished the regular season with a 13-4 record, the 27th continuous winning season for Coach Dave Boggs and the boys.
Touching first for the Owls in relays were Paul Montgomery (9), Isaac Schafer (11), Blake Stark (9), and Bryce Miller (11) in the 200 Medley Relay in 2:01.36, Clay Greenawalt (10), Carter Hendrix (11), Grant Smith (9), and Ethan Dippold (11) in the 200 Free Relay in 1:48.15, and Trevor Layne (12), Jack Land (10), Aaron Drake (9), and Harrison Cottrill (12) in the 400 Free Relay in 3:57.44.
Finishing in first place for the Owls individually was Layne (12) in the 100 Butterfly in 1:04.44, Smith (9) in the 100 Freestyle in 59.52, Schafer (11) in the 100 Breaststroke in 1:17.29, Kaleb Brown (9) in the 1M Diving with 150.95 points, Cottrill (12) in the 200 Freestyle and 100 Backstroke in 2:06.75 and 1:06.52 respectively, and Greenawalt (10) in the 50 and 500 Freestyles in 25.25 and 5:40.49 respectively.
Catch the Owls in action one final time on February 22 at 1 P.M. at Highland Hills Middle School for the boys' swimming sectional finals. Go Owls!