International Student Exchange:SHARE THE BEST OF SEYMOUR WITH AN INTERNATIONAL HIGH SCHOOL STUDENT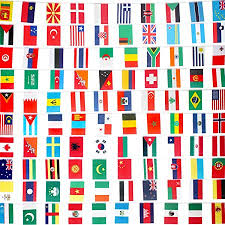 Do you ever wonder how you could share the Southern Indiana experience with a student from another country? How you could learn more about another country without leaving Seymour?
The same answer addresses both of these exciting questions—host an international high school student NOW! They will all be placed throughout the United States by August 31, 2020. Let's welcome some of them to SEYMOUR.
What does it take to host a student from our program? Host families come in all shapes and sizes, but they all share one thing in common—the excitement of bringing in an international student as another member of the family and attending their district public high school. So here are the typical questions and answers:
Where do they come from? Over 60 countries and they come fully insured, including a medical policy
How long do they stay? 5 months or 10-months
How old are they? 15-18 ½ years old
Do they know English? Yes, they have all gone through an English proficiency test, are pre-screened and have to apply for the programs. Many of them speak multiple languages!
What about the school? When the school agrees to accept the student, he/she will be treated like any other student, including counting in enrollment numbers.
So what does it take to be a host family? Families share the following traits:
Interested – Interested in sharing our culture
Involved – Encouraging and helpful
Responsible – Mature and stable
Understanding- Patient and accepting in sharing our culture
Room enough for a student's bed and room—can share with a family member of the same gender/age
So, what is the experience and how does it change lives?
Here are a few related blogs with more information:
● 7 Reasons to Host a Student https://iseusa.org/7-reasons-host-an-exchange-student/
● 5 Questions Everyone Has About Hosting
https://iseusa.org/what-like-to-host-exchange-student-questions-answers/
● The 6 Most Common Fears for Prospective Host Families-and How to Overcome Them
https://iseusa.org/why-host-exchange-student-fears-tip
So, how do you begin? Follow the link to learn more about ISE here–https://hoosierhills.iseusa.org
International Student Exchange is a nonprofit organization that helps to bridge the gap between American families and cultures of the world. By promoting cultural understanding and education, ISE's mission is to help the many different nations of the world find common ground and diplomatic paths to world peace. Located in Babylon, NY, ISE has been working for more than thirty years to offer students from over 99 different countries quality homes and education in the United States. As a sponsor for the J-1 Exchange Visitor Visa ISE puts students who participate in the program in
accredited schools, with qualified families interested in learning about different ways of life. ISE has sponsored over 30,000 students since 1982.
Contact Paula Swengel- Hoosier Hills Area Representative: [email protected]