Kentucky Shakespeare Visits SHS

Seymour High School welcomed Kentucky Shakespeare to perform Hamlet for the students of SHS. This opportunity to present a professional group of theater actors is a great way to show students what the true theater experience is like who otherwise may not be able to attend such a performance. The students who were able to attend the show were well-behaved and the staff seemed to enjoy themselves. The performance lasted only one class period, making it a condensed version of the normally four-hour long play.
The actors in the show were very enthusiastic and seemed to be very invested in their characters. Kentucky Shakespeare's theater program has many actors who perform their numerous plays, but those that we had the honor of watching did a fantastic job at portraying emotions and grabbing the attention of the audience through their speech. Even though the actors still were able to get the main message of the play across, there was a level of difficulty to the Shakespearean language that made it hard for some to understand. Those who truly understood the play were most likely those who had already experienced it or had read a thorough synopsis. This seemed to be the main complaint when asking students what they thought of the play. "I caught on to some of the main points in the plot, but the speech made it hard to follow. If it had been a simpler play, I feel like we would have enjoyed it more," said student Mallory who attended the play on Monday. 
Kentucky Shakespeare is a well-known theater organization that performs for all ages and brings the theater experience to different areas. One of the programs that the group performs is Shakespeare in the Park. This spring, the program will consist of a 90-minute performance of Hamlet held in twenty-eight different area parks. The free admission and family-friendly rating are just some of the factors as to why the group gets such high reviews.
We again would like to thank Kentucky Shakespeare for visiting Seymour High School and hope to see them soon with another Shakespearean classic.
About the Writers
Madison Auleman,
Hi! I'm Madison and I am a junior at SHS. I play the alto saxophone and I am also a NHS member. I also enjoy being a DARE role model!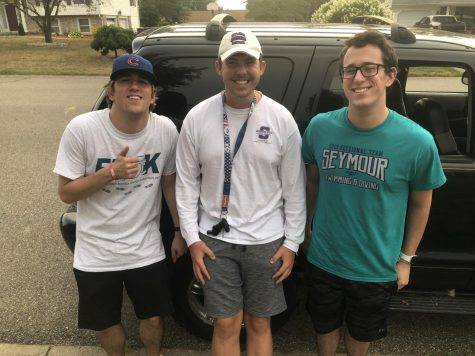 Harrison Cottrill, Editor of Arts
Hey guys, my name is Harrison. I'm a senior and this is my first year on the newspaper staff. I'm in band, choir, and I also swim. I'll mostly be covering...