Four Unexpected April Fools Day Pranks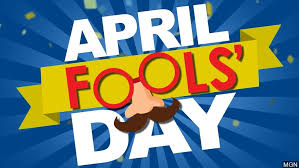 April Fools Day is an annual tradition to play jokes on others. This tradition has been taken up by many cultures for several years.  Are you wanting to make this April Fools Day a little more exciting? Use these pranks to make your day even better!
Text a "typing dots" GIF
Since technology has taken over the world, texting has became one of the most used ways of communicating with friends, family, etc. Use this to your advantage! Prank a friend by sending them the GIF of the typing dots that will indicate that you're typing something. Let's just say that they will be waiting for your text for a while!
Toothpaste in Oreo
The supplies you need are Oreo's, toothpaste, and a butter knife. Get an Oreo and use the knife to take out the filling from inside the Oreo. Next, squirt the toothpaste onto the center of the Oreo and spread it out evenly. Leave the package of Oreo's out for someone to enjoy and you will leave them with an unexpected and disappointing surprise!
Mento ice cubes
Pour water into an ice cube tray and place Mentos inside the water. When your soda lover friends get some ice cubes, you will surprise them with an unanticipated result!
Attach an air horn to a seat
Tape an air horn under a seat. When a person sits down the seat will compress the air horn and BAM! They will surely get a startling surprise!
Make this April Fools Day one to remember! Happy April Fools Day!