Indiana Closes Schools for the Remainder of the Year
On Thursday, April 2, it was announced during Governor Holcomb's press conference that all schools, kindergarten through twelfth grade are to be closed until the end of the school year. Although face-to-face education is closed, all students should remain doing their schoolwork over E-learning. Schools are required to provide educational instruction this way until the 160 days are up. This was not an easy decision to be made but the state feels that it is in everyone's best interest. Governor Holcomb expressed that students are the future of the state of Indiana and that they will do what they can to keep them safe and healthy.
Along with Indiana, the state of Michigan also decided to close schools for the remainder of the year today. More states are looking to follow as over ten have already closed for the year.
Many people may be asking, "What will happen to the seniors?" or "Will they be able to graduate?" According to abc57.com, all seniors in high school will still be given the opportunity to graduate, despite the circumstances. The state's Superintendent of Public Instruction, Dr. Jennifer McCormick, says that the goal is still to give seniors the chance to walk across the stage. The governor, along with the Superintendent of Public Instruction is working to provide flexibility to schools so that students of the class of 2020 may graduate on time.
With the closing of school comes the end of the spring sports seasons. All athletes of softball, baseball, tennis, track, golf, and unified track have been ripped of the chance to compete for their school this season. For the seniors, they will not be given another chance to represent their school. Athletes may have been hoping to break records this season or stay on track to break a record, but unfortunately will not get the chance to.
Everyone is encouraged to stay home and only go somewhere if it is essential. This is an extremely crucial aspect of containing the epidemic and keeping it somewhat controlled. We would like everything to go back to normal as soon as possible and we can only do that if everyone does their part. So stay safe, stay healthy, and stay home!
About the Writer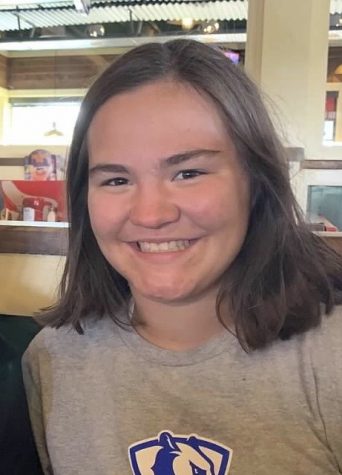 Kendrick Sterling, Staff Writer
Hi! My name is Kendrick Sterling, and I am a junior at Seymour High School. This is my second year writing for The Owl. I enjoy writing about sports and...