Dear SHS…
Dear SHS,
It's crazy to think that I only have one more year. Coming into my freshman year, I was absolutely terrified. I came from a small school with only nine classmates, and I would now be gaining three-hundred and fifty. I didn't know who I would be friends with, or if my past education had prepared me for my new one. Now that I am almost a senior, I see how silly all my worries were. SHS has given me my support system. I have made friends here that will last a lifetime, and it's hard for me to grasp that in just a year I will be away from them. The past four years have been the best and worst of my life. I have gone through so much, but each difficult endeavor has made me stronger than before.I think most juniors can agree that this year has definitely been the most academically and mentally difficult. We have faced difficult challenges inside the classroom and out. Junior year is when we start thinking about colleges and our future. I had two college visits get canceled because of the virus, but I know I still have next year to think about it. The two things I'm most disappointed about are missing my tennis season and prom.
This year I decided to focus on tennis and preparing for my season. I helped out with the boys season in the fall, so I would be more prepared for mine. Spring is always my favorite time of the year because I get to spend time with my tennis family. Tennis is my getaway, and this year it seems that I was not able to "get away". Junior year is also our first prom. Most junior girls start talking about prom in the summer. I was looking forward to getting all dressed up and spending time with my closest friends.
Now that junior year is basically over, I am starting to realize how close I am to being done with High School. I know when I am officially a senior, I'm not going to take it for granted because you never know when it will all be taken from you. I think that is what most High School students are learning from this virus. Don't take your youth years for granted because before you know it will all be gone. This virus has also made me extremely grateful to SHS. Thank you, SHS, for giving me a support system, a great education, loving teachers, strengthening my love for tennis, and most of all helping me find myself.
Sincerely,
Avery
About the Writer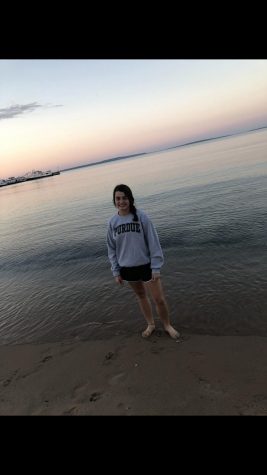 Avery Ragon, Staff Writer
Hi, I am Avery Ragon! I am currently a junior at Seymour High School.  I play tennis and I am also a manger for the boys tennis team. This is my first...