Despite Delay, Lady Owls Volleyball Begins 2020 Season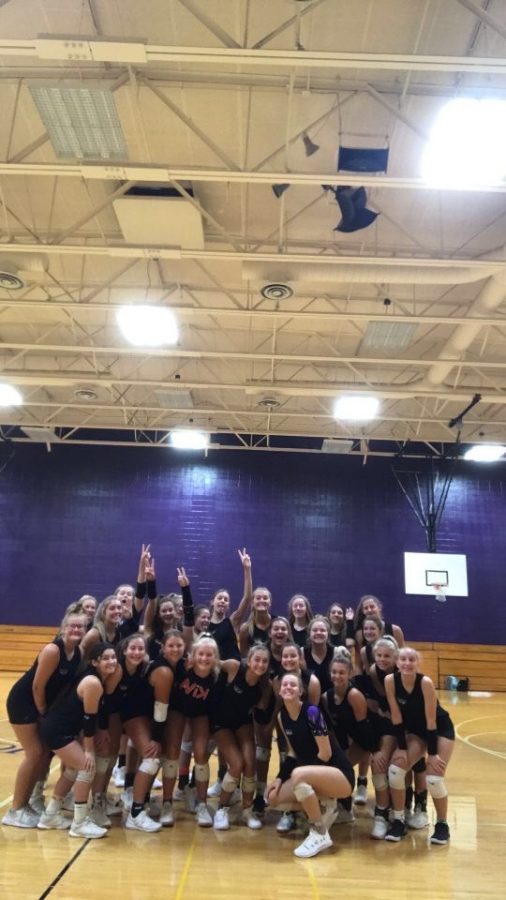 SEYMOUR- Tuesday marked the first practice for the Seymour Lady Owls Volleyball team following a two-week quarantine as a result of the ongoing COVID-19 pandemic. The unfortunate timing of the postponement meant the loss of a scrimmage and three scheduled matches, two of which being conference matchups against Jeffersonville and Madison. Rescheduling of the conference matches are still in the works. 
The Owls are a year removed from a 17-17 season and will be without 3 graduating seniors. The varsity team will be led by two senior captains: Maggie Connell, and Lauren Knieriem. I interviewed both, and a healthy blend of new and veteran talent has them feeling optimistic. 
Q: Lauren, what are you most excited about for the upcoming season?
A: "I'm super excited to be back with the girls… we're not really promised anything, so to be back on the court is exciting… and this year it's all about being a family, so it feels really good to have the family back."
Q: Maggie, what do you think the team's greatest strength is going into the season?
A: "I think our team's greatest strength this year is that we're definitely all a family. You can tell our chemistry on the court is way better than what it has been in the past, and that is definitely going to carry us to get some wins."
The Lady Owls will look to have a strong start to the season on Thursday, August 27 with a home opener against Bloomington North. Spectators must be masked at all times. Attendance will be limited to 250 people each for each team, and all-sport passes will be reserved for families of the players.